Mobile broadband users to pass billion barrier in five years
Nearly 1 in 3 mobile subscribers will use a mobile broadband connection by 2012, representing over one billion users
Juniper Research forecasts that HSPA will dominate mobile broadband network deployments over the next five years, consistently accounting for about 70% of the total mobile broadband subscriber base until 2012.

Download this free guide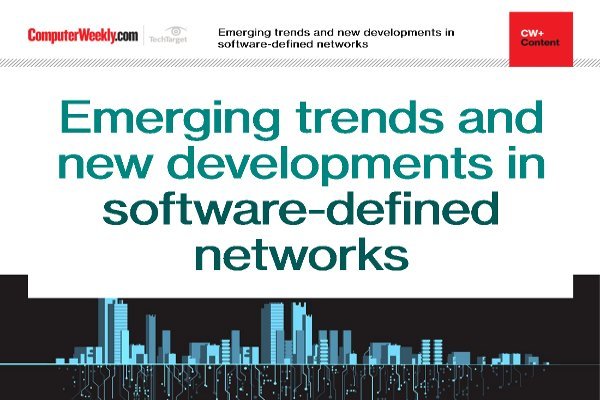 The latest developments and trends in SDN
Join us as we sit down with a number of senior IT managers from multi-national enterprises to discuss the latest trends in the world of software-defined networks.
By submitting your personal information, you agree that TechTarget and its partners may contact you regarding relevant content, products and special offers.
You also agree that your personal information may be transferred and processed in the United States, and that you have read and agree to the Terms of Use and the Privacy Policy.
According to a report 'Mobile Broadband Markets: EV-DO, WiMAX, HSPA & Beyond 2007-2012' , nearly 1 in 3 mobile subscribers will use a mobile broadband connection by 2012, representing over one billion users.
The market will be driven by demand from North America, Western Europe and to a lesser extent by the Far East and China . However, Juniper says that the main gating issue that will dictate take-up for this technology will be the availability of suitable devices – whether handsets, laptops, data cards, or other types of device such as media players. Mobile broadband will be a device-based technology.
Report author Howard Wilcox said: "HSPA's in-service status in 2007 makes it already the most advanced mobile broadband technology, with many further deployments due in the near and medium term. For the 3G service provider base, HSPA represents a software upgrade rather than a new network investment. HSPA will also benefit from technology 'leap' subscribers in the developing nations, and handset churn elsewhere, with users migrating to HSPA-based broadband as the norm."
Howard Wilcox added that even though there had been significant activity in the mobile WiMAX market, including many trials and contract announcements by leading vendors and operators, growth would be relatively slow. He said, "Mobile WiMAX is now positioned to achieve a single digit percent proportion of the global mobile broadband subscriber base by 2012. This will represent a significant attainment for this new mobile platform. We believe that the WiMAX market will see substantial growth after 2012, as new networks are built out and new applications are adopted."
Recommended CW Stories
· Expro drills down into the satellite communications market
· Europe wants more public cash for Galileo
· Army launches satellite for UK battlefield comms
· WAN/WAFS platform specifications
· BCS Awards: RNLI nets win on the move
Read more on Wireless networking