Half of schools run computer clubs for girls
Nearly half of all UK secondary schools are now involved in an employer-backed initiative to get more girls involved in IT
Nearly half of all UK secondary schools are now involved in an employer-backed initiative to get more girls involved in IT.
IT employers such as British Airways, IBM, Cisco Systems and MTV are closely involved with the programme, which involves 94,000 girls at 49% of secondary schools and 17% of primary schools.

Download this free guide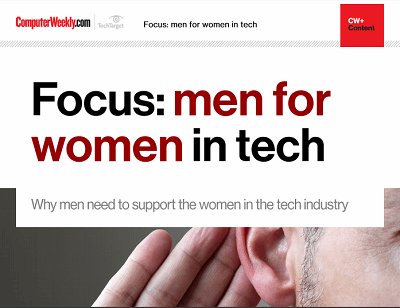 Men for women in tech
This guide showcases some of the men who are helping women to progress in the technology industry and the methods they are using to do so.
By submitting your personal information, you agree that TechTarget and its partners may contact you regarding relevant content, products and special offers.
You also agree that your personal information may be transferred and processed in the United States, and that you have read and agree to the Terms of Use and the Privacy Policy.
The Computer Clubs for Girls (CC4G) initiative, created by IT-sector skills council E-Skills UK, is an after-school programme aimed at changing the way girls think about technology and IT-related careers.
CC4G gets girls involved with computer technology by showing them how IT can be used in ways that interest them - for instance, through music, fashion, celebrity and design - and in some schools it has been integrated into the curriculum.
E-Skills UK said, "About 150,000 entrants to the IT workforce are required each year. Currently, less than one in five of the IT workforce is female. Drawing new talent into the IT workforce is vital to its renewal and growth."
Comment on this article: computer.weekly@rbi.co.uk
Read more on IT jobs and recruitment