Weekly compilation of storage news: moving terabytes to iSCSI San
Round up including: Adecco replaces 120 TB of Fibre Channel storage with an iSCSI SAN from LeftHand, including storage for large production databases; Exanet adds search; NetApp unleashes Topio.
This Article Covers
RELATED TOPICS
Temp agency deploys 120 TB iSCSI San
LeftHand Networks announced a 120 terabytes (TB) iSCSI storage area network (San) implementation for worldwide employment agency Adecco. Ranked 278 on the Fortune Global 500 list, Adecco has more than 6,700 offices in 70 countries and territories. To replace an aging and complex Fibre Channel storage environment, Adecco implemented 23 Hewlett-Packard (HP) ProLiant DL320s servers running LeftHand's San/iQ software to create the new iSCSI San, which is supporting the company's business critical systems, including Exchange Server 2007, Citrix Systems, Microsoft Terminal Services, Microsoft SQL Server, Oracle Databases, PeopleSoft and other support applications. An initial purchase of 4 TB has now grown to 120 TB and is expected to reach the 200 TB mark by late 2007.

Download this free guide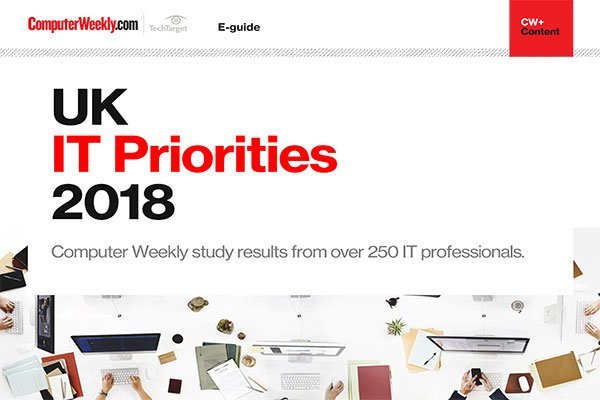 UK IT Priorities 2018 survey results
Download this e-guide to discover the results of our 2018 UK IT Priorities survey, where IT leaders shared with us what they are going to be investing in over the coming 12 months.

By submitting your personal information, you agree that TechTarget and its partners may contact you regarding relevant content, products and special offers.

You also agree that your personal information may be transferred and processed in the United States, and that you have read and agree to the Terms of Use and the Privacy Policy.

LeftHand also announced it has completed Microsoft's Exchange Solution Reviewed Program for Exchange Server 2007, demonstrating support for at least 50,000 users in a 100 TB San testing environment.

Exanet integrates search into clustered NAS
Exanet announced the availability of ExaSearch, a new search engine, which integrates with the company's ExaStore network attached storage (NAS) clustering software. ExaSearch is capable of indexing file servers, email systems, groupware, databases and employee directories. It can process unstructured data and queries, and Exanet claims it will allow immediate access to newly generated content through real-time indexing. ExaSearch is available now. Pricing is based on storage capacity purchased.

NetApp markets Topio
Network Appliance (NetApp) announced four new replication offerings based on its ReplicatorX, formerly Topio Data Protection Suite (TDPS) software. These four new packages include enterprise and standard editions for heterogeneous disaster recovery, data migration and cloning of production data for test and development, as well as a business continuity service provider offering. NetApp also announced a ReplicatorX customer, QUINN-direct Insurance, based in Ireland, which deployed NetApp ReplicatorX in its Wintel server environment. Finally, NetApp released enhancements to its SnapDrive for Windows and UNIX product, which can now automate provisioning of storage to a server. All products are available immediately worldwide. Pricing was not available to media.

LSI lays off 900

LSI announced "a broad restructuring" Thursday that will see it cut costs by eliminating more than 900 positions, which constitutes about 13% of its workforce across all business units. The moves are expected to reduce operating expenses to between $255 million and $265 million in Q3 and to between $245 million and $255 million in Q4 2007, down from projections of between $290 million and $310 million for Q3 2007 and between $275 million and $295 million for Q4.

Marine and aviation services organisation picks Expand Networks for disaster recovery, WAFS
Expand Networks announced that its Compass Platform was deployed by "a global leader in marine and aviation services" for WAFS, application acceleration and disaster recovery. The organisation chose the product to address several issues: email, Sans and Oracle financial applications over the WAN.

Overland scales up Ultamus disk array
Overland announced the newest model in its Ultamus family of general-purpose storage arrays. The Ultamus RAID 4800 scales up to 36 TB of data in a 4U rack enclosure with 48 Enterprise SATA II drives. An expansion array can be added while the system is online for 72 TB in an 8U form factor. The array also includes dual 4 Gbps Fibre Channel host connectivity and 3 Gbps point-to-point SAS connections. The array is available from partners for a starting manufacturer's suggested retail price (MSRP) of $46,861.

Infortrend speeds up RAID arrays
Infortrend unveiled two new 24-bay, 4 Gbps Fibre Channel to SATA-II RAID arrays: the EonStor (ES) A24F-R2430 redundant controller subsystem and ES A24F-G2430 single controller system. The products are available now. Pricing was not published.

HDS, HP buddy up
Hitachi Data Systems announced it has renewed its global OEM agreement with HP for its Storage Essentials storage resource management (SRM) software. The deal is an extension to the existing partnership Hitachi forged with AppIQ in 2003, prior to its acquisition by HP in late 2005.

SanDisk touts new flash drive
SanDisk announced availability of Cruzer Contour, a USB flash drive that uses a sliding USB connector. Using a thumb to slide the top of Cruzer Contour back and forth brings out or hides the connector, leaving no visible switch and no cap to lose. The product is available in 4 GB and 8 GB capacities. The 4 GB model has an MSRP of $99.99. The 8GB model goes for $189.99.

Emulex supports Solaris San Foundation
Emulex announced that its host bus adapter (HBA) management software, HBAnyware, is now available for use in Sun Microsystems' San Foundation Software, which Sun developed for the Solaris operating system as an open standards-based I/O framework and device driver to support Fibre Channel connectivity. Emulex HBAnyware is centralised management console for Fibre Channel connections and will now support Solaris 10, Solaris 9 and Solaris 8.
Read more on Networking hardware