BT restructures in drive to provide software-based services
BT is restructuring its operations to help its ambition to become a software services driven firm.
BT is restructuring its operations to help its ambition to become a software services driven firm.
BT said the new structure will benefit customers by bringing them new services quicker, making them more reliable, easy to buy and easy to use.
BT is bringing together its design, operations, IT and networks employees into a single reporting structure under Andy Green, who moves from being chief executive of BT Global Services to become CEO of group strategy and operations.

Download this free guide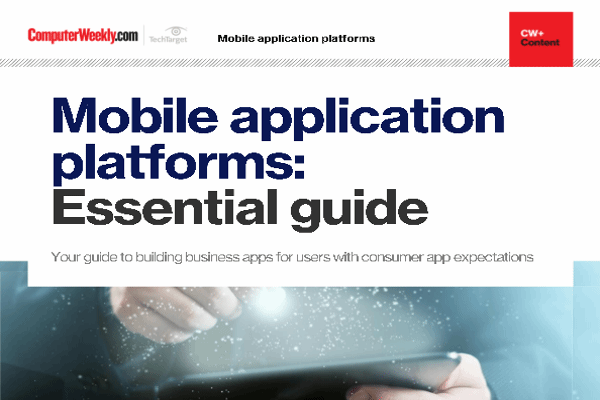 Building business apps for users with consumer app expectations
One of the mantras of modern enterprise application development is that business applications should be as easy to use as mass market consumer applications. In this guide, Computer Weekly examines the issues around mobile applications and the platforms emerging to help developers.
By submitting your personal information, you agree that TechTarget and its partners may contact you regarding relevant content, products and special offers.
You also agree that your personal information may be transferred and processed in the United States, and that you have read and agree to the Terms of Use and the Privacy Policy.
President of BT International Francois Barrault has become chief executive of BT Global Services and joins the BT board.
Green will lead two new business units that will design and operate services across the world to meet the needs of BT Retail, BT Global Services, BT Wholesale, Openreach and the wider communications industry.
BT Design will be responsible for the design and development of new services. BT Operate will be responsible for their deployment and operation.
Approximately 20,000 BT employees will move into these new units from other parts of the business.
Ben Verwaayen, BT chief executive, said, "This is the second phase of BT's transformation. The first phase saw BT shift its focus from narrowband to broadband.
This next stage is equally important. It will see BT advance from a 20th century hardware-based company to a 21st century software-based services company."
He said, "In a software driven world, services will be available in real time and around the globe, harnessing the potential of BT's 21st Century Network.
The changes will drive new standards of excellence and shift power and choice decisively to customers."
BT acquires Comsat International >>
Broadband bumps up BT revenue >>
Wick gets first piece of BT's 21CN >>
Comment on this article: e-mail computer.weekly@rbi.co.uk
Read more on Business applications