Security flaw affects BlackBerry devices
Attackers could exploit a flaw in BlackBerry Device Software versions 4.2 and earlier to cause a denial of service, but a service pack upgrade will correct the problem.
IT administrators are being advised to upgrade to BlackBerry Device Software 4.2 Service Pack 1 to fix a flaw in earlier versions attackers could exploit to cause a denial of service.

According to the French Security Incident Response Team (FrSIRT), the problem is an error in the BlackBerry browser that fails to properly handle overly long URLs. Attackers could exploit this to cause a vulnerable device to become slow or to stop responding by tricking a user into following a specially crafted link.

Download this free guide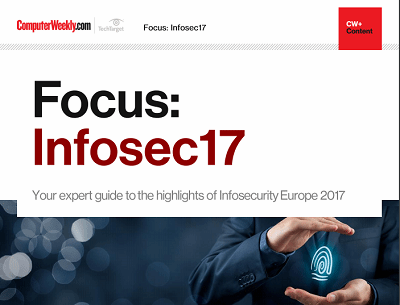 From forensic cyber to encryption: InfoSec17
Security technologist Bruce Schneier's insights and warnings around the regulation of IoT security and forensic cyber psychologist Mary Aiken's comments around the tensions between encryption and state security were the top highlights of the keynote presentations at Infosecurity Europe 2017 in London.
By submitting your personal information, you agree that TechTarget and its partners may contact you regarding relevant content, products and special offers.
You also agree that your personal information may be transferred and processed in the United States, and that you have read and agree to the Terms of Use and the Privacy Policy.
The problem affects BlackBerry Device Software version 4.2 and prior. The solution is to upgrade to BlackBerry Device Software 4.2 Service Pack 1.
Read more on Hackers and cybercrime prevention