NCR plans easier RFID data processing with acquisition
NCR is expanding its radio frequency identification (RFID) portfolio with the acquisition of IDVelocity LLC.
NCR is expanding its radio frequency identification (RFID) portfolio with the acquisition of IDVelocity LLC.
With more than 200 implementations of its infrastructure and process management software, IDVelocity helps companies collect, move and use data from millions of RFID and other "auto-ID" transactions each day.

Download this free guide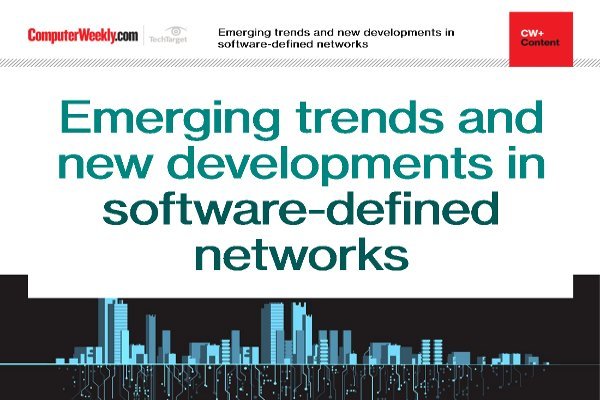 The latest developments and trends in SDN
Join us as we sit down with a number of senior IT managers from multi-national enterprises to discuss the latest trends in the world of software-defined networks.
By submitting your personal information, you agree that TechTarget and its partners may contact you regarding relevant content, products and special offers.
You also agree that your personal information may be transferred and processed in the United States, and that you have read and agree to the Terms of Use and the Privacy Policy.
NCR said IDVelocity's technology reduces the effort needed to create, deploy and support fixed and mobile solutions using all forms of RFID and other auto-ID technologies.
NCR senior vice-president Lee Schram said, "Many believed the price of tags would be the greatest inhibitor to RFID adoption. But, in fact, transforming RFID data to eliminate the need for human intervention has been the true inhibiting factor and the most difficult to overcome.
"This acquisition, together with other technology from NCR, virtually eliminates that concern for our customers."
One component of NCR's RFID offering is the Teradata database. IDVelocity technology supports the ability of a Teradata-enabled warehouse to provide actionable analytics by tracking and evaluating item movements at a detailed level, and to see those movements at more frequent points in the supply chain.
Schram said that a real breakthrough in operational efficiency and supply-chain security will not come from RFID alone, but through its combination with other technologies, such as global positioning systems, biotechnology, voice, bar codes and sensor technologies.
"IDVelocity provides NCR with the foundation to create and deliver solutions using any combination of these technologies," said Schram.
The value of the acquisition has not been disclosed. NCR is a leading supplier of ATM systems.

Read more on Wireless networking