Ofcom promises enterprise users greater protection
Telecoms regulator Ofcom is to give greater protection to enterprise users and spend less time on regulating the basic telecoms services market.
Telecoms regulator Ofcom is to give greater protection to enterprise users and spend less time on regulating the basic telecoms services market.
At the annual Communications Management Association (CMA) conference on 8 February, Ofcom executive director Sean Williams said the regulator believed there was less need to intervene in the basic services market such as entry-level broadband offerings – where competition was increasingly intense.

Download this free guide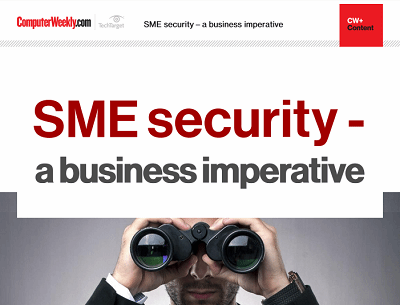 The secret to winning - SMEs and cyber security
50% of SMEs plan to spend less than £1000 on cyber defenses in the next year and only 42% of SMEs are concerned about ransomware. Anyone see a problem? Computer Weekly outlines some solutions to this growing naive trend.
By submitting your personal information, you agree that TechTarget and its partners may contact you regarding relevant content, products and special offers.
You also agree that your personal information may be transferred and processed in the United States, and that you have read and agree to the Terms of Use and the Privacy Policy.
He said, "When it comes to us re-evaluating the RPI plus or minus price cap formula we put in place to ensure BT's prices for basic services are fair to the competition, for instance, we may decide not to even have such a formula for some services after we study this area of the market this year."
Williams said recent Ofcom actions had already brought down basic broadband prices and that major providers were now struggling to make signigicant profit out of such services.
Williams acknowledged that most CMA members felt that UK broadband prices were still too high, which was reflected in their responses to the CMA's annual membership survey, which saw an increasing number complain about broadband prices.
But Williams said there was now a growing need to focus on added value and next generation services affecting the business market.
He said BT's 20th Century Network Programme, which involves BT spending billions of pounds on overhauling the UK's basic telecoms infrastructure, and the recently established BT Openreach division, which has been set up with Ofcom support to ensure fair broadband competition for BT's rivals, were two drivers for the focus on enterprise services.
The 21st Century Network will support and help expand new IP-based services, such as voice over IP, while BT Openreach seeks to promote local loop unbundling in BT exchanges, to enable BT's rivals to offer faster and more flexible broadband and other services.
Williams said, "We will concentrate on higher value services for the enterprise market in the future, to ensure companies are protected when it comes to new services that come out of new infrastructure initiatives."
Williams said future intervention would very much depend on supplier/user relationships. He said Ofcom would welcome firms contacting the regulator about difficulties linked with certain services or specific service contract concerns.
The Ofcom change in direction is a fillip to the CMA, which has long campaigned for greater regulatory protection for business users.

Read more on IT for small and medium-sized enterprises (SME)