Selfridges uses public mobile network to keep managers in touch on the sales floor
Selfridges is using the public mobile wireless network for internal communication with its managers.

Download this free guide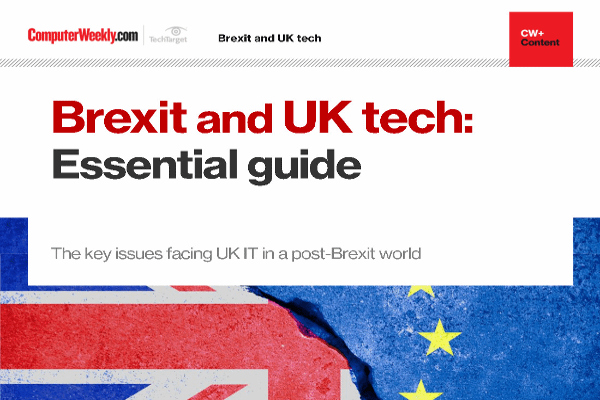 Brexit and UK tech: Essential guide
Find your way in the post-Brexit world and establish priorities in the face of uncertainty
By submitting your personal information, you agree that TechTarget and its partners may contact you regarding relevant content, products and special offers.
You also agree that your personal information may be transferred and processed in the United States, and that you have read and agree to the Terms of Use and the Privacy Policy.

Selfridges is using the public mobile wireless network for internal communication with its managers. The Oxford Street retailer has struck a deal with network provider O2 which it said was cheaper than investing in a traditional cordless telecoms system.

O2 offered the retailer a competitive call-rate and handset cost and boosted coverage in Selfridges' central London store to 95% to win the contract.

As part of the deal, the phone numbers were connected to the Selfridges voice network and shortened to five-digit extensions. These are used to speed-dial the phones, with voice traffic travelling via the external O2 network. The service also includes trunk-to-trunk transfer, allowing incoming calls to be transferred to the relevant manager.

Selfridges' senior and duty managers previously used pagers and departmental telephones, with the designated store duty manager using a mobile handset.

Nick Vowles, project manager at Selfridges, said, "Sales managers can now spend more time on the sales floor, managing staff and interacting with customers. It also makes the lives of our switchboard team a lot easier, as they previously had to rely on paging duty managers or locating them within departments. Our customers can now be connected to a senior manager immediately."

Nicholas McQuire, senior analyst at Yankee Group, said the main pitfalls of swapping leased lines for mobile phones were that indoor coverage tends to be poor and costs can be prohibitive. "There has always been a premium for mobile voice, which can be 30% of an overall communications budget in some cases," he said.