£30bn Gillette takeover to bring major IT savings
Procter & Gamble is poised to takeover Gillette in a £30.3bn deal that could yield huge IT cost savings for the combined firm.
This Article Covers
RELATED TOPICS

Download this free guide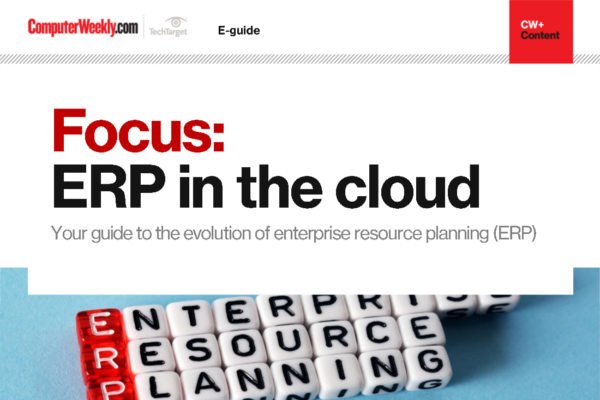 Are you keeping up with the ERP evolution?
Read about the new best practices for the ERP systems and how to tackle the growth of ERP integrations.
By submitting your personal information, you agree that TechTarget and its partners may contact you regarding relevant content, products and special offers.
You also agree that your personal information may be transferred and processed in the United States, and that you have read and agree to the Terms of Use and the Privacy Policy.

Procter & Gamble is poised to takeover Gillette in a £30.3bn deal that could yield huge IT cost savings for the combined firm.

Procter & Gamble, known for Pampers nappies, Crest toothpaste and Tide detergent, and Gillette, known for razor blades and Duracell batteries, are both global users of SAP software.

The two manufacturers are also prime movers in radio frequency identification technology, having successfully completed trials with retailer Wal-Mart, which required key suppliers to integrate with Wal-Mart's RFID system by January.

RFID uses radio receivers and tags to track goods from the warehouse to the store to cut supply-chain and inventory costs.

When Gillette piloted RFID last year, it was hailed as the largest trial of the technology, with an order for 500 million tags for use in its UK and US operations. Procter & Gamble was also an early adopter of RFID.

Procter & Gamble has also pioneered the use of multi-supplier outsourcing. At the start of January, it began a £212m, 10-year contract with IBM's business transformation outsourcing unit.

IBM is running several SAP-based processes for Procter & Gamble, including payroll, benefits, compensation, travel and HR data management. The contract covers 98,000 staff in 28 countries and, unusually, 800 Procter & Gamble staff transferred to IBM.

Procter & Gamble also has a £1.5bn 10-year IT services outsourcing deal with Hewlett-Packard and a £371m facilities management outsourcing deal with Jones Lang LaSalle.

In 1996 Gillette pioneered a global internet-based order and bill tracking system based on SAP R/3, which allowed it to maintain a constant inventory of products. Gillette also uses MySAP customer relationship management software for its mobile sales force.

Lack of data holds back RFID >>
Read more on Business applications