HP ditches datacentre service for automation module
Hewlett-Packard will replace its HP/UX utility datacentre (UDC) service with a business automation module for OpenView, which it...
Hewlett-Packard will replace its HP/UX utility datacentre (UDC) service with a business automation module for OpenView, which it claims will let companies be more flexible.

Download this free guide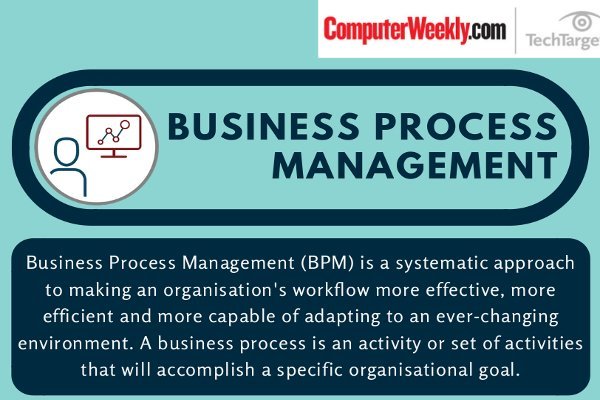 Infographic: Business Process Management
Discover what buyers are telling us about their next business process management buy, including top purchase drivers, top features and the top vendors being considered for purchase.
By submitting your personal information, you agree that TechTarget and its partners may contact you regarding relevant content, products and special offers.
You also agree that your personal information may be transferred and processed in the United States, and that you have read and agree to the Terms of Use and the Privacy Policy.
The OpenView Automation Manager will dynamically allocate pooled IT resources as needs change and work with server and storage virtualisation. It will also use business models to understand how the business depends on IT resources. OpenView then monitors performance and adjusts resources as needed.
UDC was just too much for all but the biggest companies to contemplate, admitted Todd DeLaughter, general manager of HP's management software organisation. OpenView Automation Manager will instead allow systems to be built up piece by piece.
The new software will also appear on Windows and Linux ahead of HP/UX, though DeLaughter denied this represented a change in direction. Many of the components in HP's automation business come from software companies it acquired earlier this year, such as Novadigm and Consera, and some of those were solely Windows-based, he argued.
Automation Manager will allow a company to adapt according to business triggers. For example, a financial company automatically allocating extra servers or blades to its trading system once business volumes reach a high-enough level to justify the extra cost.
"We have more than 25 patents filed on this," DeLaughter added. "The key thing is it allows customers to have true business priority when it comes to IT automation. It's not scripting, it uses model-based architectures."
Versions of OpenView Automation Manager for Windows and Linux are due in January or February next year with an HP/UX release following by the end of March.
HP has also updated a number of other OpenView elements, and announced a reseller deal which will see OpenView added to the Cisco price list and sold by Cisco Systems' sales force. Those updates include adding HP BladeSystem to the list of servers which can be patched and deployed via OpenView Systems Insight Manager, and a new release of OpenView ServiceDesk.
Bryan Betts writes for Techworld.com
Read more on Business applications