Sun to offer Solaris 10 free in bid to beat the growth of open source
Sun is to make the Solaris 10 operating system, which it announced at its Network Computing 04Q4 product launch event last week,...

Download this free guide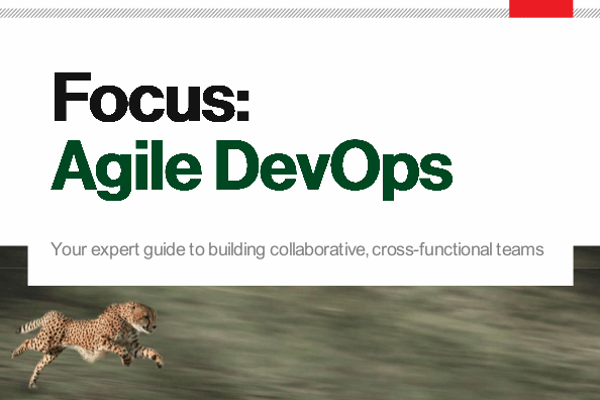 How can your business benefit from DevOps?
Let's take a look at six of the development practices that Disciplined Agile Delivery recommends for disciplined DevOps teams.
By submitting your personal information, you agree that TechTarget and its partners may contact you regarding relevant content, products and special offers.
You also agree that your personal information may be transferred and processed in the United States, and that you have read and agree to the Terms of Use and the Privacy Policy.

Sun is to make the Solaris 10 operating system, which it announced at its Network Computing 04Q4 product launch event last week, available free of charge.

The move is part of its strategy to combat the growth of Linux in the datacentre, said analysts.

The company plans to make Solaris 10 available for Sparc, x86, and both AMD's and Intel's hybrid 32-/64-bit chips as a free download by the end of January 2005. Public and private sector organisations will benefit from the offer, the company said.

Users who require a maintenance contract will have to pay an annual subscription ranging from £65 to £194 per CPU. The basic service provides users with Solaris 10 updates, upgrades and fixes and 90-day installation and configuration support. The Premium Service offers 24x7 phone support and technical and educational services.

Sun has developed a service called Update Connection, which allows its maintenance service subscribers to analyse and update their systems and stay up-to-date.

Jonathan Schwartz, president and chief operating officer, Sun Microsystems, said, "Customers and partners are not just buying the raw technology of Solaris when they look at the latest upgrade, they want to know how quickly and painlessly they can leverage the new release for their business advantage."

Ian Brown, research director at Gartner, said Solaris 10 represented a significant update for existing users who may be evaluating Linux for low-end installations as well as for IBM and Hewlett-Packard alternatives in their datacentres.

Version 10 will allow Sun to boost performance against IBM and HP. Sun has improved performance with the new release claiming Solaris 10 was more than 40% faster than Solaris 9 in web server performance on Sparc and Intel x86 chips.

Brown highlighted Sun's effort to tackle competition from Linux, which he said was a key driver behind its decision to develop an x86 version of Solaris 10 and to offer the once high-priced operating system for free.

"Solaris running on AMD Opteron would offer comparable performance to Linux on one- to four-processor servers," he said.

Another facet of Sun's strategy to protect its position against Linux is in its promise of backward compatibility of the operating system kernel.

With the Solaris Application Guarantee, Sun said it would ensure that applications written for previous versions of Solaris would run on Solaris 10. By extending backward compatibility to Solaris 2.6, this guarantee covers an unprecedented seven years of operating system releases.

Challenges of Linux roll-outs >>
Read more on Operating systems software