AOL releases Netscape browser update
America Online has updated its Netscape web browser.
America Online has updated its Netscape web browser.
Version 7.2 is the first update since mid-2003. The new release is based on version 1.7 of Mozilla, the most recent version of the Mozilla internet application suite.

Download this free guide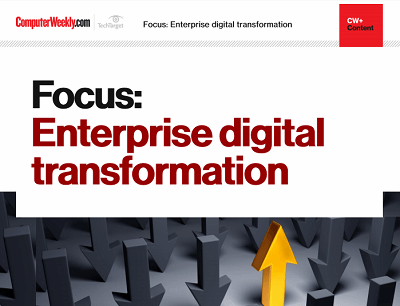 Are you digital to the transformation?
Digital transformation - the buzzword that we can't get away from. Enterprises need to accelerate their digital transformation journeys to avoid being left behind in an increasingly digital world. It's not an easy feat, but one that can be costly to get wrong. Join us as Computer Weekly takes a look at how businesses can stay on track through collaboration, innovation, and listening to user needs.
By submitting your personal information, you agree that TechTarget and its partners may contact you regarding relevant content, products and special offers.
You also agree that your personal information may be transferred and processed in the United States, and that you have read and agree to the Terms of Use and the Privacy Policy.
Improvements in the Netscape web browser include tabbed web browsing, improved print preview and integrated AOL Instant Messenger and ICQ.
The Netscape browser had been written off by industry observers last year after AOL laid off essentially all of its Netscape software developers and ended development work on the Mozilla browser technology.
Development work was taken over by the Mozilla open source project, which was originally started in early 1998 by Netscape and continued when AOL acquired Netscape later that year. Last year, the people behind Mozilla created a foundation, largely funded by a $2m (£1.1m) pledge from AOL, to build, support and promote Mozilla products.
AOL has not retired the Netscape brand, which it acquired six years ago for $4.2bn (£2.3bn). AOL is testing a Netscape Desktop Navigator product and in January launched a low-cost internet service provider.
Netscape was the most popular browser in the early years of the web. However, its market share started crumbling when Microsoft introduced Internet Explorer in the mid-1990s.
Joris Evers writes for IDG News Service
Read more on Operating systems software