Next Move: What's better for me, IT or an MBA ?
I am a BSc graduate in software development. I want to continue with a master's degree, but am unsure which direction to go:...

Download this free guide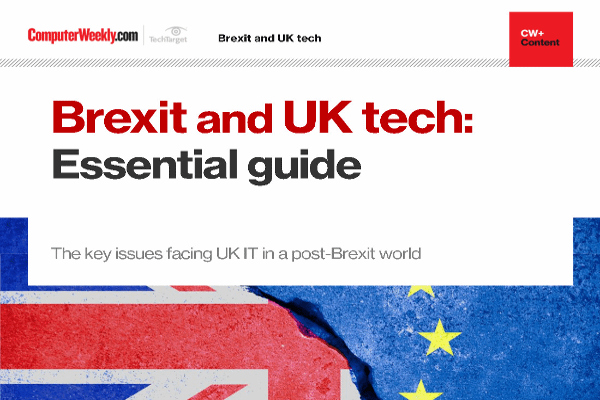 Brexit and UK tech: Essential guide
Find your way in the post-Brexit world and establish priorities in the face of uncertainty
By submitting your personal information, you agree that TechTarget and its partners may contact you regarding relevant content, products and special offers.
You also agree that your personal information may be transferred and processed in the United States, and that you have read and agree to the Terms of Use and the Privacy Policy.

I am a BSc graduate in software development. I want to continue with a master's degree, but am unsure which direction to go: continue in an IT field, such as IT consultancy, or focus on business and do an MBA. What would be best choice for future job opportunities?

The solution

Initially, whether or not you do an MBA will depend on whether it will be self-funded and full-time or through an employer.

Every candidate I have ever come across that has completed an MBA has improved their job options tenfold. It is an extremely highly regarded qualification and prized by employers as an indicator of a candidate's calibre.

Most candidates who have gone from taking a degree and moved into the field of IT have found they have had to postpone any ideas of further education - apart from that needed for their jobs - because of financial and time constraints.

But when people reach their late thirties they are able to reassess their options and this is often the time their employers are happy to consider funding the MBA themselves. Do not forget to research the body offering the course as some places are viewed with a lot more credibility than others.

You may want to scope out graduate recruitment schemes from the larger consultancies as they will actively encourage this type of onward business development.

With an MBA you would find a large number of opportunities opening up to you. Also, your skills would be a lot more transferable into other commercial ventures where business knowledge would be of more general use than a specific programming language.

Solution by Tracey Abbott, divisional director, Zarak Group

The panel: MSB International, Spring Group, E-Skills UK, British Computer Society, Computer Futures, Hudson, Computer People, Elan, Reed Technology, Zarak Technology.

E-mail your career questions to computerweekly@rbi.co.uk