Staff get formal grievance process
IT professionals who that feel they have been badly treated by their line managers will have the right to have their grievances...

Download this free guide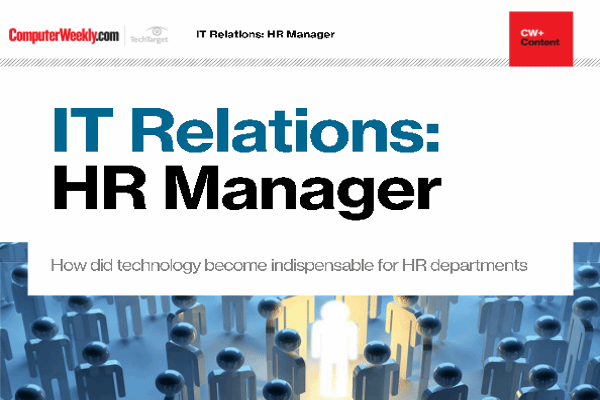 How did technology become indispensable for HR departments
HR and IT departments have begun to work closely together over the last few years. While HR historically has often received limited attention, companies now understand the key role the department plays in the business.
By submitting your personal information, you agree that TechTarget and its partners may contact you regarding relevant content, products and special offers.
You also agree that your personal information may be transferred and processed in the United States, and that you have read and agree to the Terms of Use and the Privacy Policy.

IT professionals who that feel they have been badly treated by their line managers will have the right to have their grievances heard when new legislation comes into force this autumn.

From October all businesses will have to give employees the opportunity to invoke formal grievance procedures if they have a dispute with their firm.

The dispute resolution regulations, introduced by the Department of Trade & Industry, aim to solve problems before they escalate to an industrial tribunal.

Research has shown that out of 98,000 claims heard by employment tribunals last year, staff and managers had failed to discuss the problems in 33% of cases.

"There are quite a few companies that do have procedures in place, but they are not necessarily using them. The idea behind the regulations is to make sure all companies have them in place and that they use them," said a DTI spokesman.

The regulations set out a minimum three-stage process for grievance: a written statement of the problem, followed by a face-to-face meeting between the employee and managers, and finally the right for an employee to appeal against any decision.

Solving a problem before it reaches tribunal benefits the employee and the business, the DTI said. But even after a successful tribunal employees may find themselves worse off. Research has shown that 44% of employees end up in lower status employment after making a tribunal claim and 51% find themselves in lower paid work.

For employers, there are huge financial benefits in solving problems before they reach the point where staff see a tribunal as their only solution. Each tribunal costs an employer an average of £2,000 in management time and legal fees and the cost of replacing an employee can be a further £3,900.

Under the new regulations, staff or businesses that fail to follow the minimum procedures are likely to be penalised when the case reaches tribunal. There is an exemption if either party is abusive or behaves in an unacceptable way. There are also exemptions for issues that have already been discussed collectively with unions or employee representatives.
Read more on IT jobs and recruitment