JBoss closing in on J2EE certification
Open source software vendor JBoss Inc., which has offered an open source Java application server sans J2EE certification, is...
Open source software supplier JBoss, which has offered an open source Java application server sans J2EE certification, is closing in on that accreditation, according to the company's chief executive.

Download this free guide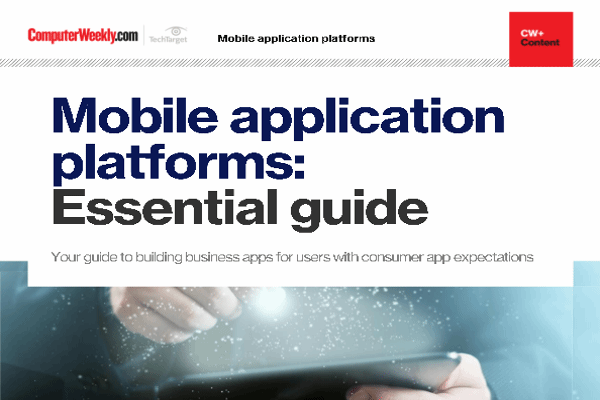 Building business apps for users with consumer app expectations
One of the mantras of modern enterprise application development is that business applications should be as easy to use as mass market consumer applications. In this guide, Computer Weekly examines the issues around mobile applications and the platforms emerging to help developers.
By submitting your personal information, you agree that TechTarget and its partners may contact you regarding relevant content, products and special offers.
You also agree that your personal information may be transferred and processed in the United States, and that you have read and agree to the Terms of Use and the Privacy Policy.
The certification will make JBoss the first open source application server to complete the certification process, Marc Fleury, JBoss founder, chairman and CEO, said.
"We're very, very close, as in we hope to finish today," Fleury said.
The company had not been certified before because the open source status of the application server had made it ineligible for certification, Fleury said. With J2EE 1.4, the latest version of Java, certification is now possible for open source systems, he said.
To assist with the high-six-figure cost of the certification, JBoss is getting financial assistance from companies such as Intel, Borland, and Hewlett-Packard, Fleury said. The funds go to Java founder Sun Microsystems, Fleury said.
JBoss, which did not attend JavaOne in previous years but held its own conference simultaneously with JavaOne nearby, is an exhibitor at this year's show.
Read more on Business applications