HP and CA buy software suppliers
Two major systems and network management software suppliers have announced acquisitions designed to boost their product lines for...
Two major systems and network management software suppliers have announced acquisitions designed to boost their product lines for large companies.

Download this free guide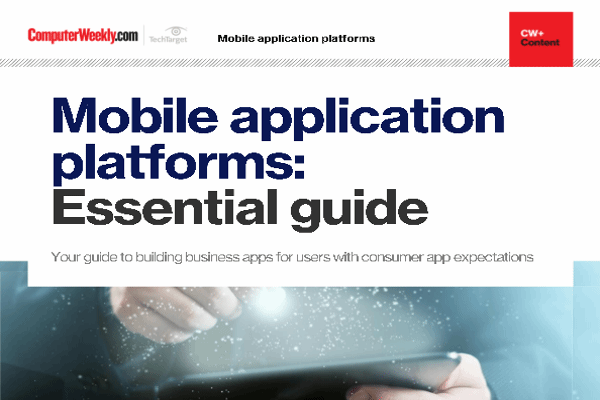 Building business apps for users with consumer app expectations
One of the mantras of modern enterprise application development is that business applications should be as easy to use as mass market consumer applications. In this guide, Computer Weekly examines the issues around mobile applications and the platforms emerging to help developers.
By submitting your personal information, you agree that TechTarget and its partners may contact you regarding relevant content, products and special offers.
You also agree that your personal information may be transferred and processed in the United States, and that you have read and agree to the Terms of Use and the Privacy Policy.
Hewlett-Packard announced an agreement to acquire Trulogica, a provider of IT user-provisioning software.
Meanwhile, Computer Associates International announced that it has closed on the purchase of Miramar Systems, acquiring software designed to help large companies with desktop management.
Miramar has now become a part of CA, including most of its 35 workers.
Miramar's Desktop DNA has already been incorporated into CA's Unicenter product line, said Allan Andersen, director of product management for Unicenter at CA.
It's main function is to help transfer applications and user preferences from one machine to another in hours instead of days, said Michael Walker, director of marketing at Miramar.
"Desktop DNA complements and completes our desktop offering," Andersen said. "This adds a little jewel in the crown, because it is very strong technology already used by millions of PCs."
Miramar makes other products that are not as strategic to CA but that the company intends to keep alive, including PC MacLan, a product for connecting PCs to Macintosh desktops, Andersen said.
As for TruLogica, its software is designed to automate the process of managing user privileges across multiple systems and give end users access to system resources.
HP will integrate the TruLogica technology into its HP OpenView Select Access software for identity management. The software automates a manual process that takes an average of seven days, reducing the time to only a few hours.
In February, HP announced plans to acquire Novadigm and Consera Software for their automation capabilities. Last year, HP acquired Persist Technologies, Talking Blocks and Baltimore Technologies' Select Access business unit.
"Acquisition has been critical at the software level at HP," said Todd DeLaughter, vice-president and general manager of HP's management software organisation.
Matt Hamblen writes for Computerworld

Read more on Business applications