SamSys adds RFID readers to Sato printers
SamSys Technologies, a provider of radio frequency identification hardware, has completed a full integration of its RFID readers...
SamSys Technologies, a provider of radio frequency identification hardware, has completed a full integration of its RFID readers into Sato America's line of RFID-enabled printers.

Download this free guide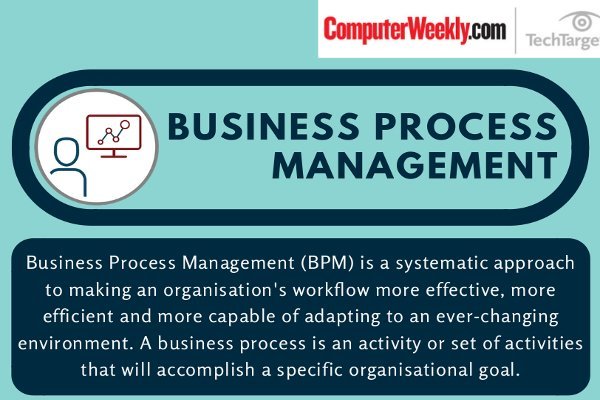 Infographic: Business Process Management
Discover what buyers are telling us about their next business process management buy, including top purchase drivers, top features and the top vendors being considered for purchase.
By submitting your personal information, you agree that TechTarget and its partners may contact you regarding relevant content, products and special offers.
You also agree that your personal information may be transferred and processed in the United States, and that you have read and agree to the Terms of Use and the Privacy Policy.
The technology, along with ultra-high frequency (UHF) chips embedded in the "smart labels" or RFID tags, enables Sato's RFID printers to print the labels and programme the chip inside the label at the same time.
These "super labels" are like the combination of an RFID and barcode tag, or RFID tags that have a human-readable component laminated on top of them, according to SamSys chairman and chief executive officer Cliff Horwitz.
As the industry moves into a greater adoption of RFID, Horwitz said the need to have the human-readable component built into RFID tags would diminish, but for now, the so-called "super labels" are essential.
"What I think is envisaged, particularly as a result of some of the mandates that have been issued over the past eight or nine months by Wal-Mart and the US Department of Defense, is that there will be that human-readable label containing all of the standard data that is being integrated into such labeling on the outside of every pallet-load of goods," he said.
"But there also needs to be an RFID component integrated into that label, so that the electronic data can be interrogated using an RFID reader. I think we will see a gravitation away from the human-readable and into the electronic. But certainly, I think in the near term the human-readable is critically important," he added.
The label can be read by an EPC Class 1 reader or by human-readable label printouts, which would allow for reading operations to be done automatically, resulting in reduced labour costs and improved accuracy of the data collected.
Another benefit of the new "smart labels" is that the information stored on many of them can be changed throughout their lifetime, which would eliminate the need to remove and relabel various items.
The labels from Sato's RFID-enabled printers were designed for applications including anti-theft, asset tracking, supply chain logistics, baggage tags and factory automation.
Lindsay Bruce writes for ITWorldCanada
Read more on Business applications