Novell offers indemnity protection to new SuSE users who buy support package
Suppliers move to reassure users facing threat of legal action from SCO Group.
Suppliers move to reassure users facing threat of legal action from SCO Group.
Novell is offering new users of SuSE Linux, concerned about the ongoing Linux copyright dispute an indemnity against legal action by SCO.

Steve Brown, UK managing director at Novell, said, "One of the inhibitors to users moving forward with Linux had been the worry that a large scale Linux roll-out would be affected by SCO." The indemnity was designed to overcome those fears. "The object of the exercise is to give users peace of mind," he said.

To receive the indemnity, users need to take out a support contract with Novell costing from £5,200 a year. In September 2003 Hewlett Packard said it would offer a limited indemnity to its customers using Linux.

Philip Dawson, programme director at Meta Group, welcomed the offer from Novell. He said, "The indemnity offers commercial users a buffer against SCO."

Butler research director Tim Jennings welcomed the Novell pledge. "It is good news for users to have the option, even if they do not buy the support contract."

In a letter to SCO president Darl McBride, Novell chairman Jack Messman said, "SCO is not the owner of the Unix copyrights."

Download this free guide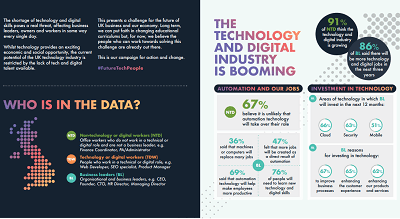 Infographic: Future-proofing UK technology
The shortage of technology and digital skills poses a real threat, affecting business leaders, owners and workers in some way every single day. Whilst technology provides an exciting economic and social opportunity, the current potential of the UK technology industry is restricted by the lack of tech and digital talent available. This presents a challenge for the future of UK business and our economy. Long term, we can put faith in changing educational curriculum but, for now, we believe the people who can work towards solving this challenge are already out there.
By submitting your personal information, you agree that TechTarget and its partners may contact you regarding relevant content, products and special offers.
You also agree that your personal information may be transferred and processed in the United States, and that you have read and agree to the Terms of Use and the Privacy Policy.