Councils adopt cheaper CRM option built by local authorities
Pembrokeshire Council has gone live with a shareware customer relationship management system developed by Newham Council and...
Pembrokeshire Council has gone live with a shareware customer relationship management system developed by Newham Council and Belfast City Council.

Newham and Belfast councils are part of the Local Authority Software Consortium, which is taking on CRM suppliers in the local authority market with its own, much cheaper product.

The LA CRM system was developed by Newham Council and produced as a commercial product by Belfast Council. It has already been chosen by Leicester, Tameside and Redbridge councils.

LA CRM costs £12,000 for a site licence, with no per-seat costs, making the package far cheaper than rival products, according to Geoff Connell, development services manager for the ICT division at Newham Council.

"A local authority could be charged £30,000 for a site licence to use a similar solution [from a commercial provider], and then there could be a £1,100 per user cost on top.

"A typical local authority implementation of a system could cost a total of £250,000, and the amounts spent by large private companies on systems from Oracle and Siebel can run into millions."

Connell said councils using LA CRM would first integrate it with their land and property database, along with document imaging and printing. They would then choose which other departments should be added.

Authorities that have adopted the system so far have integrated, or are in the process of integrating LA CRM with education and social services departments.

Acknowledging that integration was the key difficulty for any CRM package, Connell said some authorities might choose to install LA CRM in partnership with a consultant or another CRM supplier.

Download this free guide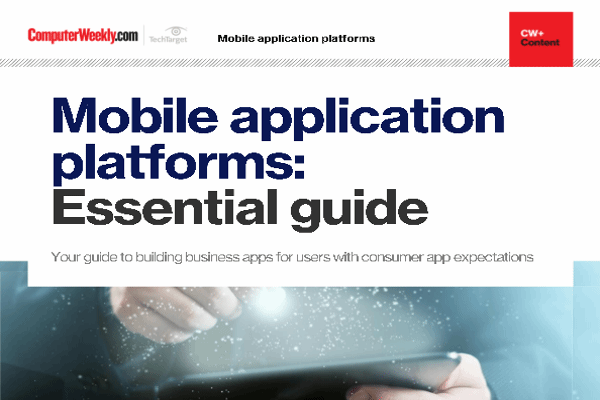 Building business apps for users with consumer app expectations
One of the mantras of modern enterprise application development is that business applications should be as easy to use as mass market consumer applications. In this guide, Computer Weekly examines the issues around mobile applications and the platforms emerging to help developers.
By submitting your personal information, you agree that TechTarget and its partners may contact you regarding relevant content, products and special offers.
You also agree that your personal information may be transferred and processed in the United States, and that you have read and agree to the Terms of Use and the Privacy Policy.
"We are not trying to cut anyone out of the local authority CRM market, if anything we are helping to grow the market," said Connell.

Connell said local authorities installing LA CRM were expected to share their product integration knowledge with other councils.

Commercial CRM providers contacted by Computer Weekly would not comment on the LA CRMpackage.
Read more on Business applications