Sober worm may be slow, but don't be complacent
An e-mail-borne virus which, apparently, originated in Germany is in the wild but has not yet spread widely or affected many...
This Article Covers
RELATED TOPICS
An e-mail-borne virus which, apparently, originated in Germany is in the wild but has not yet spread widely or affected many users, according to a McAfee Security research engineer.

Download this free guide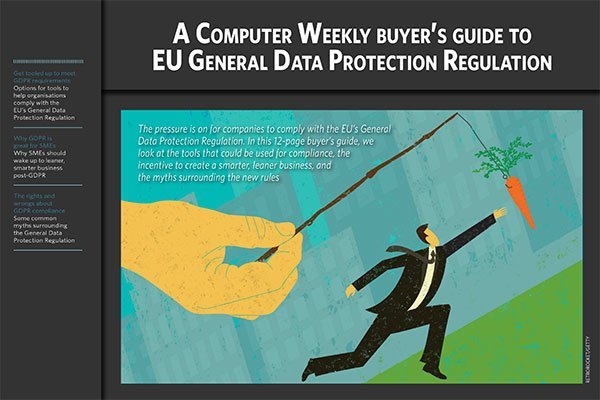 Computer Weekly's Buyer's Guide to GDPR Part 2
In this 12-page buyer's guide, we look at the tools that could be used for compliance, the incentive to create a smarter, leaner business, and the myths surrounding the new rules.
By submitting your personal information, you agree that TechTarget and its partners may contact you regarding relevant content, products and special offers.
You also agree that your personal information may be transferred and processed in the United States, and that you have read and agree to the Terms of Use and the Privacy Policy.
The worm-type virus, called W32/Sober@MM, or Sober, spreads as an attachment to a variety of e-mail messages written in either English or German, said McAfee virus research engineer Craig Schmugar.
Some of those e-mail messages identify the attachment as an update to Kaspersky Labs or Symantec Norton AntiVirus software.
McAfee classified the virus as "low-profile" yesterday. Less than 20 corporate customers had been affected and most copies of the virus received by McAfee had been sent by the virus itself directly to a McAfee e-mail address for reporting of viruses. They had not been sent in by customers who had been hit by it. The spread had so far been fairly restricted to Germany.
The worm is designed to propagate itself by e-mailing itself to addresses extracted from the victim's machine. It does this using its own SMTP (Simple Mail Transfer Protocol) engine and uses a variety of subject lines, messages and attachment names in the messages. To foil users who try to remove it by hand, the worm creates two copies of itself.
To prevent infection, users should use standard safe computing practices such as not opening e-mail attachments that are not expected even if they are from a familiar sender.
Judging from its spread so far, and because in some cases it presents the recipient with a foreign-language message body, it may not have a large impact.
"It's not an unlikely guess that this might be gone in a couple of days and never really reach a high prevalence rate," Schmugar said.
McAfee and most antivirus companies should be updating their antivirus signatures soon to detect and remove the worm. More information about the worm is available at http://vil.nai.com/vil/content/v_100778.htm.
Stephen Lawson writes for IDG News Service
Read more on E-commerce technology