Orange and Handspring launch smartphone for Europe
Orange has extended its latest line of smart phones with the launch of the Treo 600, which features the OS5 operating system from...
This Article Covers
RELATED TOPICS
Orange has extended its latest line of smartphones with the launch of the Treo 600, which features the OS5 operating system from Palm.
The Treo 600, a combined handset and digital organiser, will launch in the UK, France and Switzerland next month. The device is being manufactured by Handspring, which is being acquired by Palm.

Download this free guide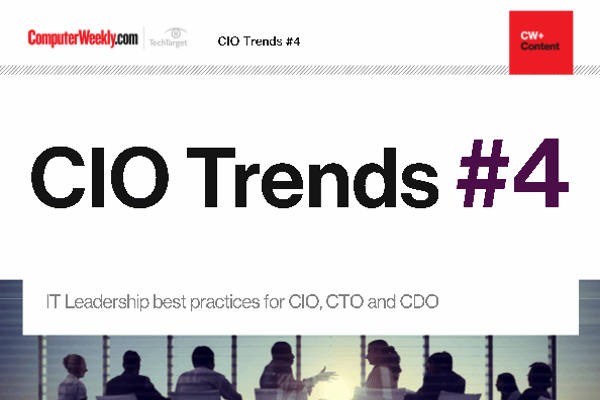 Stay on top of your game
Read about the latest trends and priorities of IT leaders: how to prepare for GDPR, make use of blockchain, transfer lessons from other sectors and become a hybrid IT and digital leader.
By submitting your personal information, you agree that TechTarget and its partners may contact you regarding relevant content, products and special offers.
You also agree that your personal information may be transferred and processed in the United States, and that you have read and agree to the Terms of Use and the Privacy Policy.
The smartphone will cost between €399 and €459 in France (depending on the service package) and around £300 in the UK, although the price in Switzerland is not yet available.
The new Handspring/Palm handset joins Orange's SPV, the first Windows-powered Smartphone to be launched worldwide last year, in the company's smartphone product line.
The Treo 600 allows users make phone calls, send and receive e-mail, surf the internet, snap and send pictures from an embedded video graphics array camera, in addition to classic PDA (personal digital assistant) functions such as an address book and calendar.
The device, powered by an ARM processor, has a large touch-sensitive screen and a built-in QWERTY keyboard. Other features include an expansion slot for memory cards and add-ons such as an MP3 music file player and wireless networking solutions. The phone supports both GSM and GPRS technologies.
Earlier this week, Orange introduced a clamshell phone, the Motorola MPx200, manufactured by Motorola with Microsoft Windows Mobile 2003 Smartphone software.
Like with its Motorola partnership, Orange has collaborated with Handspring to develop several exclusive services for its mobile phone customers.
Services include Orange Backup for storing personal and business data, such as contacts and calendar dates, on the Orange network, and Orange Update, a feature for updating phones with the latest software and applications over the airwaves.
John Blau writes for IDG News Service
Read more on Mobile hardware