Retailers must address shoppers' RFID fears
UK retailers have been urged to act over privacy concerns surrounding radio frequency identification technology or risk its...
UK retailers have been urged to act over privacy concerns surrounding radio frequency identification technology or risk its growth being stifled by consumer opposition.

Analyst group GartnerG2 said claims by consumer groups such as Liberty do not reflect the facts about the electronic tracking technology, which is gaining popularity among UK retailers including Tesco, Marks & Spencer and Woolworths.

Liberty has set up a unit to monitor the use of RFID tags by UK retailers, after claiming the technology will allow corporations to "control every aspect of our lives".

"Supermarket executives would love to be able to track every item of clothing we bought. It would enable them to build up customer profiles, which they would use for marketing campaigns," said Shami Chakrabarti, director of Liberty.

"Some customers will be comfortable with this, others will consider it a gross infringement of privacy. The important point is that the technology is too powerful to be unregulated. It cannot be right that corporate giants should be allowed to experiment when and where they want without consumers having any say in what is happening."

John Davison, head of retail research at G2, said retailers were letting groups such as Liberty and US consumer watchdog Caspian dominate the RFID debate.

"Some of the claims we are seeing about RFID are more science fiction than science fact," he said. "But if the retail companies do not move immediately to rebut them, consumer concerns over privacy infringement will frustrate the implementation of the technology."

Davison said that to win support for RFID implementations, retailers should:

Download this free guide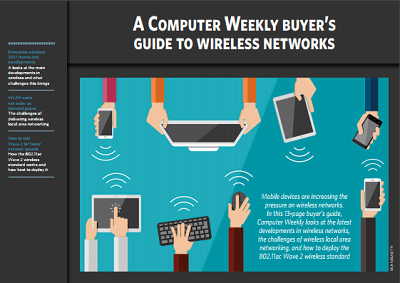 Carrying the heavy wireless burden of mobile devices
Mobile devices are increasing the pressure on wireless networks. In this buyer's guide, Computer Weekly looks at the latest developments in wireless networks, the challenges of wireless local area networking, and how to deploy the 802.11ac Wave 2 wireless standard.
By submitting your personal information, you agree that TechTarget and its partners may contact you regarding relevant content, products and special offers.
You also agree that your personal information may be transferred and processed in the United States, and that you have read and agree to the Terms of Use and the Privacy Policy.
Notify customers of the presence of RFID tags in products
Switch off the tags when the customer leaves the store and provide the facility to opt out or turn off the tags
Reinforce the message that no individual link chip will be connected to any personally identifiable information, such as loyalty cards.
Read more on Wireless networking