Gartner: Offshore BPO isn't 'one size fits all'
Organisations considering offshore business processing outsourcing (BPO) may discover that it is more appropriate to open their...
Organisations considering offshore business processing outsourcing (BPO) may discover that it is more appropriate to open their own service operation abroad than to hire an external provider.
That is the latest advice from analyst group Gartner, which warned businesses not to jump on the offshore BPO bandwagon without making a detailed assessment of their goals and needs.

Download this free guide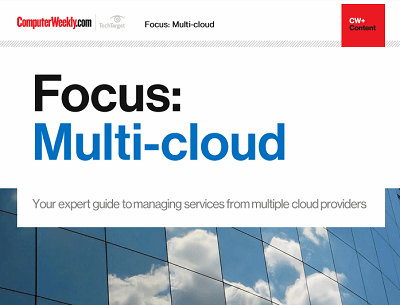 Mixing and matching your cloud options
Many IT leaders are increasingly coming round to the idea that sourcing services from one or more providers might be the best way to go. From a cost and resiliency perspective, some workloads might work better in one cloud over another. Or a certain provider might boast some functionality that suits a particular process the enterprise is looking to implement, but falls short in other areas, prompting the company to adopt a mix-and-match procurement strategy. Join us as Computer Weekly takes a closer look at the multi-cloud approach and what providers are doing to capitalise on the trend.
By submitting your personal information, you agree that TechTarget and its partners may contact you regarding relevant content, products and special offers.
You also agree that your personal information may be transferred and processed in the United States, and that you have read and agree to the Terms of Use and the Privacy Policy.
Businesses may decide to use a hybrid strategy, farming out some business processes externally while moving others to overseas operations of its own, Gartner said.
Outsourcing business processes and some IT development to providers in countries with lower labour costs is a growing trend. India, in particular, is an increasingly favoured BPO site for UK and US-based companies.
Gartner cautions companies not to get swept away by the BPO offshore outsourcing hype and instead consider key questions when seeking an external provider:
What does the company expect to accomplish from the outsourcing? The decision whether to use an external provider could vary depending on whether the company is looking to lower costs, improve services or focus on its core business, for example.
What is the nature of the business process that might get outsourced? Good fits for offshore BPO include processes that are repetitive and transaction-intensive, while it might not be the best idea to outsource abroad processes involving sensitive or confidential data that must be kept secure.
How efficiently is the company carrying out the business process in question today? Companies that measure this may find that if they are particularly efficient at performing this function, it might end up costing them more if they outsource it to an offshore provider that will not be able to match its productivity. The reverse could also be true, in which case offshore BPO would make sense.
Juan Carlos Perez writes for IDG News Service
Read more on IT outsourcing