New system improves accuracy of NHS temp staff payroll
Wymas NHS Professionals, an organisation set up to meet the temporary staffing needs of the health service, has significantly...

Download this free guide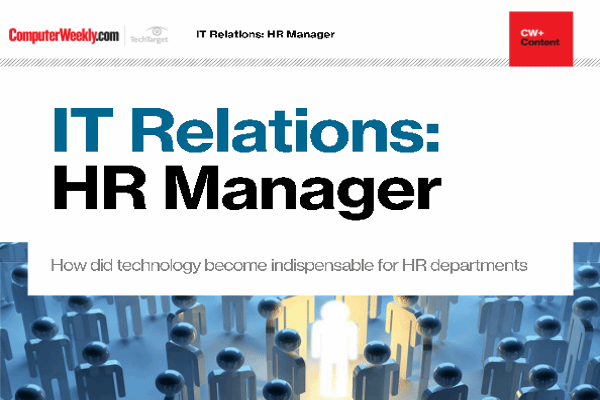 How did technology become indispensable for HR departments
HR and IT departments have begun to work closely together over the last few years. While HR historically has often received limited attention, companies now understand the key role the department plays in the business.
By submitting your personal information, you agree that TechTarget and its partners may contact you regarding relevant content, products and special offers.
You also agree that your personal information may be transferred and processed in the United States, and that you have read and agree to the Terms of Use and the Privacy Policy.

Wymas NHS Professionals, an organisation set up to meet the temporary staffing needs of the health service, has significantly reduced the time it takes to process payslips thanks to a new payroll system.

Based in Wakefield, Sheffield and Halifax, the organisation works with 36 NHS trusts and has approximately 23,000 nurses, doctors and healthcare staff on its payroll.

The new Trent system, which was supplied by Midland HR and Payroll Solutions, went live in September last year, and officials said it has already led to a significant improvement in both efficiency and accuracy.

The time taken to process pay has been reduced by one day per week across the organisation's regional payroll teams, and officials have been able to use the time saved to improve the level of payroll accuracy.

Wymas' error rate has been reduced to less than 0.5% on a weekly payroll averaging 4,000 people. Ann-Marie Walker, payroll manager at Wymas NHS Professionals, said, "Trent gives greater control over our input and checking procedures. Because of its increased usability and functionality we can now produce our payroll one day earlier than with the previous bureau service, and this has been achieved with fewer resources."

As well as improving efficiency and accuracy, the new system has also proved flexible and robust enough to meet Wymas' constantly changing needs.

Each week, the organisation runs a different payroll, depending on the number of shifts worked by its staff. For example, in one week the organisation might pay 5,000 nurses, which represents 15,000 shifts paid.

Walker said, "The new payroll system now ensures that we provide all the nurses, doctors and healthcare support staff on our books with a first-class payroll service."

Although currently a division of the West Yorkshire Metropolitan Ambulance Service NHS Trust, Wymas NHS Professionals is set to become part of the new Special Health Authority, which will operate nationally by the end of this year.
Read more on IT jobs and recruitment