Bank adopts web-based staff appraisal system
Intelligent Finance, Halifax's phone and internet bank, has introduced a web-based appraisal system to monitor the performance of...

Download this free guide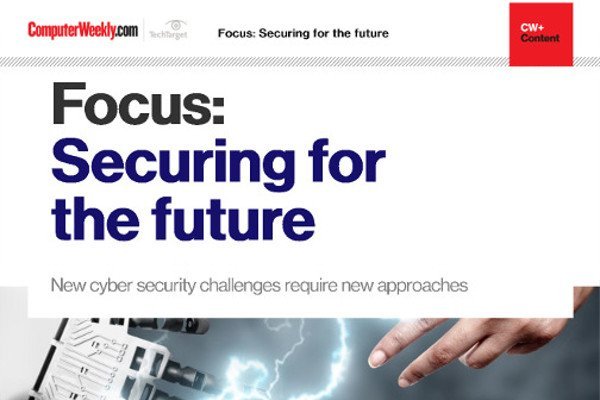 New technologies: a source of threat as well as a solution
Learn about fighting the ever evolving ransomware, IoT botnet malware and data manipulation attacks.
By submitting your personal information, you agree that TechTarget and its partners may contact you regarding relevant content, products and special offers.
You also agree that your personal information may be transferred and processed in the United States, and that you have read and agree to the Terms of Use and the Privacy Policy.

Intelligent Finance, Halifax's phone and internet bank, has introduced a web-based appraisal system to monitor the performance of its call centre staff.

The system, which was introduced in April, has proved so effective that Intelligent Finance is considering tailoring it to monitor other departments in the business, such as administration and IT.

Approximately 950 call centre staff working at three sites have their performance judged on a daily basis using a wide range of criteria embedded in the software, such as productivity and the number of calls converted into sales. Call centre staff involved in direct sales typically receive between 30 and 100 calls a day.

Because bonus payments are generally linked to staff performance, introducing a new appraisal system can be an emotive issue for companies. Call centre staff at Intelligent Finance have to monitor their performance on a daily basis, accessing the information via their desktop browser. They then have the opportunity to query any ratings with their manager.

Information on the performance of individual employees or teams is fed into management reports and sales figures.

"Effective performance management is vital to the health of an organisation but it is also incredibly expensive," said Mike Gannon, head of IT delivery at Intelligent Finance. "The new appraisal system has caused a massive culture shift."

The old performance appraisal system was based on a mixture of spreadsheets and reporting tools software. The new internet-based system was supplied by Performix Technologies.

Call centres, which employ some 500,000 people in the UK, have become an important part of corporate IT infrastructure.

Often the public face of an organisation, call centres have become testbeds for technologies including computer telephony integration, speech recognition, and interactive web response systems.

The technology is intended to address some of the issues that annoy customers who have to use call centres, such as long delays within various levels of the telephone menu system and having to repeat queries to successive agents, none of whom seems to have access to the details previously conveyed.

More controversially, a growing number of companies are shutting down UK call centres and moving operations offshore, often to India. Union leaders have threatened strike action if more UK jobs are lost.