EMC launches subscription-based services
EMC's two latest subscription software services are based on its flagship ControlCenter storage management software and will be...
EMC's two latest subscription software services are based on its flagship ControlCenter storage management software and will be served up via a web portal to help administrators and managers design storage-area networks.

Download this free guide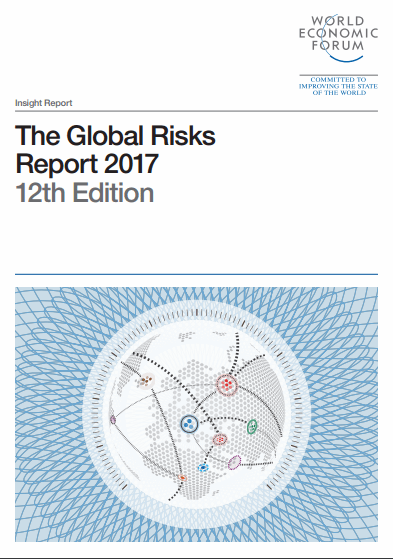 Global Risks Report 2017
Crisis patterns over the past decade have changed dramatically. 10 years ago elements such as civil war and oil prices were the top global risks to take into account. Now we see water crisis and extreme weather events taking control of keeping us up at night. Download this extremely insightful Global Risk 2017 assessment from the World Economic Forum to help prepare you for what you can't know.
By submitting your personal information, you agree that TechTarget and its partners may contact you regarding relevant content, products and special offers.
You also agree that your personal information may be transferred and processed in the United States, and that you have read and agree to the Terms of Use and the Privacy Policy.
The first product is SAN Architect, a network modeling technology that guides architects and administrators through the design and validation of a San, providing a final blueprint or suggestions for upgrades based on user input.
"The output is a complete end-to-end topology of your new SAN with proposed changes," said Pat Cassidy, director of marketing for EMC's Open Software division.
EMC also introduced AutoAdvice, a web-based tool that provides customised analysis of performance and resource utilisation across applications, servers, databases and storage systems.
AutoAdvice comes as a one-year subscription that will cover from one to 50,000 CPUs, and starts at $400 for a single CPU. SAN Architect is also available as a one-year subscription, with an entry-level list price of $2,400. Both are available now.
AutoAdvice works by collecting information every five minutes about a company network via a TCP/IP-based portal and collating that information in a database. A rules-based engine then measures best practices against that environment.
The analysis takes a day, and results are returned to users in an HTML-enabled e-mail. The results show where existing or potential problems are likely to come from and provides a graphical user interface showing the severity of warnings as giving details of more specific details such as CPU utilisation or I/O throughput.
The analysis also contains HTML links to supplier sites for items such as host bus adapters and switches.
Cassidy said the results of SAN Architect can be viewed either on a Visio presentation or an Excel spreadsheet and can be kept online for easy access or printed out. EMC added that it would support the final design completely.
E-Handbook

E-Handbook

E-Handbook
Read more on IT for small and medium-sized enterprises (SME)