Serial ATA takes on SCSI
Low-cost Advanced Technology Attachment (ATA) disc arrays are already gaining ground in near-line storage and disc-to-disc backup...
This Article Covers
RELATED TOPICS
Low-cost Advanced Technology Attachment (ATA) disc arrays are already gaining ground in near-line storage and disc-to-disc backup applications, but a faster class of drive arrays that uses the Serial ATA interface standard is likely to challenge SCSI for high-performance applications as well.

Download this free guide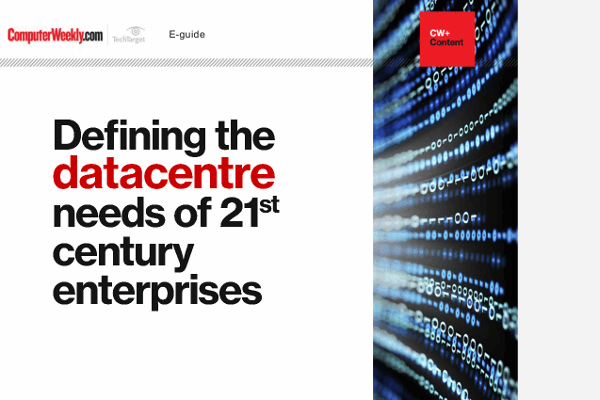 Defining the datacentre needs of 21st century enterprises
A collection of our most popular articles on datacentre management, including: Cloud vs. Colocation: Why both make sense for the enterprise right now; AWS at 10: How the cloud giant shook up enterprise IT and Life on the edge: The benefits of using micro datacenters
By submitting your personal information, you agree that TechTarget and its partners may contact you regarding relevant content, products and special offers.
You also agree that your personal information may be transferred and processed in the United States, and that you have read and agree to the Terms of Use and the Privacy Policy.
The Serial ATA standard, approved in November by the Institute of Electrical and Electronics Engineers (IEEE), has several advantages over the parallel, shared-bus master/slave architecture of ATA.
Serial ATA works at lower voltages, and because it uses just four data lines compared with ATA's 32, it is 50% faster.
It also supports hot-swappable drives and advanced features such as native command queuing, which lets a disc drive make multiple requests for data from the processor and rearrange the order of the data to maximise throughput - a feature traditionally available only on SCSI and fibre channel drives.
Finally, Serial ATA can support up to 128 devices per channel and extends the maximum supported cable length from 18in to 1m.
Serial ATA's biggest potential benefit lies in its price/performance. Analyst company IDC estimated that about 87% of all drives today use ATA.
Economies of scale have made ATA disc arrays, at 1 to 2 cents per megabyte, much cheaper than SCSI, at 3 to 5 cents per megabyte.
Serial ATA disc arrays should benefit from those same economies and could displace SCSI in small servers and even large storage arrays using the emerging iSCSI storage networking protocol.
"Five to 10 years from now, Serial ATA with iSCSI will be the dominant storage model," predicted IDC analyst Robert Grey.
Serial ATA's first incarnation, available in drives and controllers, will not benefit end users because ATA disc speeds, at a maximum sustained throughput rate of about 75MB/sec cannot use the bandwidth increase that Serial ATA offers.
Initial pricing will be about 10% higher than for ATA drives, says Jason Ziller, chairman of the IEEE's Serial ATA Working Group.
Read more on Networking hardware