Fujitsu bankruptcy risk over courts IT contract
The future of Fujitsu Services, one of the biggest IT suppliers to the UK government, was potentially at risk as losses mounted...
The future of Fujitsu Services, one of the biggest IT suppliers to the UK government, was potentially at risk as losses mounted on the Libra project at the Lord Chancellor's Department.
The company admitted it risked bankruptcy had it not been able to charge the government more than its original bid to provide a unified system to 385 magistrate's courts.

Download this free guide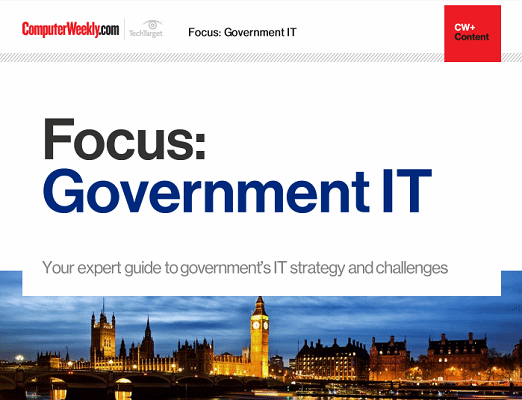 Government IT in post-Brexit Britain
Get an expert look at the government's ideas for a prosperous post-Brexit Britain as well as its ambitious 5G strategy. Features an interview with Sarah Wilkinson, chief data, digital and technology officer at the Home Office.
By submitting your personal information, you agree that TechTarget and its partners may contact you regarding relevant content, products and special offers.
You also agree that your personal information may be transferred and processed in the United States, and that you have read and agree to the Terms of Use and the Privacy Policy.
"For us to have continued on this contract as it stood would have seriously jeopardised our company," Fujitsu chief executive Richard Christou told the House of Commons Public Accounts Committee on Monday. His company faced biting criticism from MPs over rising costs on the Libra project.
Commissioned by the Lord Chancellor's Department under the Private Finance Initiative, the Libra project was due to cost £146m when Fujitsu was the sole bidder for the contract in mid-1998. Today, the scheme is expected to cost taxpayers about £390m.
Fujitsu's share of the total project budget has risen to £232m - £86m more than the bid price - and the company's contract no longer includes the supply of software to handle court cases. Instead STL, a supplier of legacy software for the courts, will upgrade existing systems.
When some MPs on the committee suggested they might not have been upset if Fujitsu had gone bust, Christou said it was a "serious issue" if suppliers to government no longer existed.
Both Christou and Hayden Phillips, permanent secretary at the Lord Chancellor's Department, said the bid price had been too low and criticised PFI as a way of funding large and complex systems.
There was a "naive assumption that you can transfer all the risks to the developer", said Christou. "One requires a shared understanding of the costs and user requirements."
MP Richard Bacon said, apart from supplying a national network, Fujitsu was delivering computers that could be bought from advertisements in PC magazines for a fraction of the price. Christou agreed to give the committee a written breakdown of what Fujitsu is supplying in return for £232m.
The committee heard that "heads had rolled" at Fujitsu but no one had been reprimanded within the Lord Chancellor's Department. Civil servants should not be penalised for "doing their duty", said Philips.
Read more on IT for government and public sector