Sun envisions network as single resource
Sun Microsystems officials have again hailed the company's N1 computing plan as a unifying technology for linking multiple...
This Article Covers
RELATED TOPICS

Download this free guide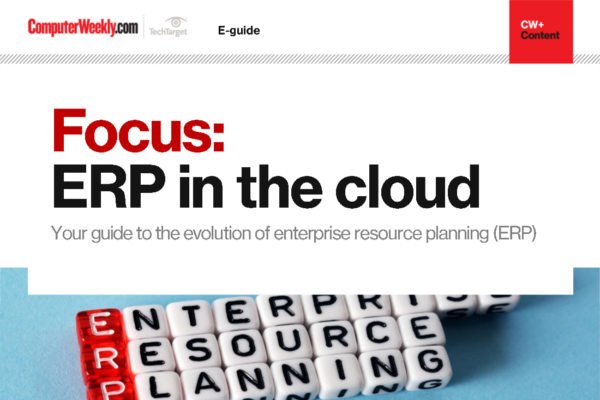 Are you keeping up with the ERP evolution?
Read about the new best practices for the ERP systems and how to tackle the growth of ERP integrations.
By submitting your personal information, you agree that TechTarget and its partners may contact you regarding relevant content, products and special offers.
You also agree that your personal information may be transferred and processed in the United States, and that you have read and agree to the Terms of Use and the Privacy Policy.

Sun Microsystems officials have again hailed the company's N1 computing plan as a unifying technology for linking multiple computing systems and presenting them as a single, virtualised entity. However, the officials did not provide specific details pertaining to N1.



Sun executive vice president and chief technology officer Greg Papadopoulos presented N1 as a multifaceted network operating system that could link resources such as computing cycles and storage.

He stressed that computing is moving to a new paradigm in which the network is a single computing resource, and that. N1 would provide the technology to enable the next paradigm. "The key piece of technology here [with N1] is writing an operating system for the network"

Papadopoulos declined to offer specific product details, saying merely that Sun would launch systems to bring about N1.

The paradigm shift is much greater than a single CPU platform such as Intel, or an operating system such as Linux, Papadopoulos said. "Sparc, Intel, Linux, Solaris - those are all component discussions and it's missing the big picture [to focus just on these].

"The software shift is much more about what are developers trying to write to and they're not trying to write to the machine, they're trying to write to the network."

In Papadopoulos' vision, which was reminiscent of the Novell Embedded Systems Technology proposal of the 1990s, in which virtually everything - including light bulbs - would have network connections.

N1 will provide for virtualisation of resources within that massive computing network, scaling to co-ordinate resources of thousands of systems. Papadopoulus said Sun was "building systems that scale in capacity without scaling in complexity at the same rate".

While N1 is focused on IT administration and deploying and managing resources, Sun's One software development platform complements N1 by simplifying application development. Sun's JXTA peer-to-peer and Jini networking technologies also are expected to play roles in Sun's network plan.

Other elements of Papadopoulos' network computing plan include Web services and grid computing.
Read more on Business applications