Cisco chooses IBM as switch reseller
IBM will be Cisco Systems' first reseller of a new line of switches that marks Cisco's foray into the fibre channel marketplace.

Download this free guide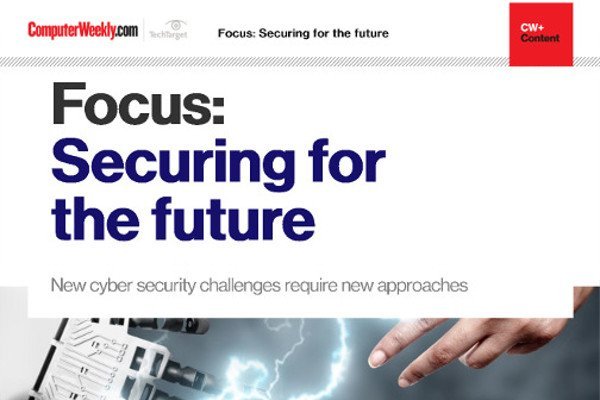 New technologies: a source of threat as well as a solution
Learn about fighting the ever evolving ransomware, IoT botnet malware and data manipulation attacks.
By submitting your personal information, you agree that TechTarget and its partners may contact you regarding relevant content, products and special offers.
You also agree that your personal information may be transferred and processed in the United States, and that you have read and agree to the Terms of Use and the Privacy Policy.

IBM will be Cisco Systems' first reseller of a new line of switches that marks Cisco's foray into the fibre channel marketplace.



The reseller agreement looks to become key in Cisco's plan to be the number one networking vendor, from servers to storage.

"Cisco really just nailed the biggest computer company in the world," said Peter Gerr, a research analyst at Enterprise Storage Group. "The impact to Brocade, McData and Inrange could be as early as two quarters away, depending upon the pricing and how aggressively IBM goes out and sells the product."

"Cisco will need other partners, but it will get access to all the IBM resellers, which are huge. They ship about half of IBM's storage," said John McArthur, a research analyst at IDC.

IBM said it is testing the switches with its hardware and plans to begin selling them by the end of the first quarter. IBM will start with the Cisco MDS 9216 switch and the MDS 9509 director - a larger, fully redundant switch.

EMC is also testing the Cisco switches.

Cisco's switches support emerging networking protocols such as fibre channel over IP and SCSI over IP.

"We certainly see customers wanting to expand their SAN environments beyond their traditional data centre for business continuity and disaster recovery planning," said Bill Erdman, director of marketing for Cisco's technology group.

Cisco's Multilayer DataCenter Switch (MDS) 9000 family of storage switches and directors came through the company's buyout of Andiamo Systems in April 2001. The switches come with 1G or 2G bit/sec data transfer rates and come with up to 48 ports on the MDS 9216 switch and 256 ports on the 9509 director.

Roland Hagan, vice-president of marketing for mid-market and mid-range products at IBM, said it would be interesting to see if a new offering such as this would, potentially, accelerate storage-area network adoption and the convergence of fibre channel and IP.

"The Cisco product serves the open systems environment for an all fibre channel-attached storage. We expect we'll sell the product immediately," Hagan said. "This is not a case of waiting for technology to mature."

IBM already has reseller relationships with switch makers Brocade, McData and Inrange.

Brocade had 56% of the fibre channel switch marketplace in 2001, according to IDC.
Read more on IT risk management