PeopleSoft releases flurry of enterprise products
Three PeopleSoft products made their debut yesterday, including one for real-time financial data analysis and another for project...
This Article Covers
RELATED TOPICS

Download this free guide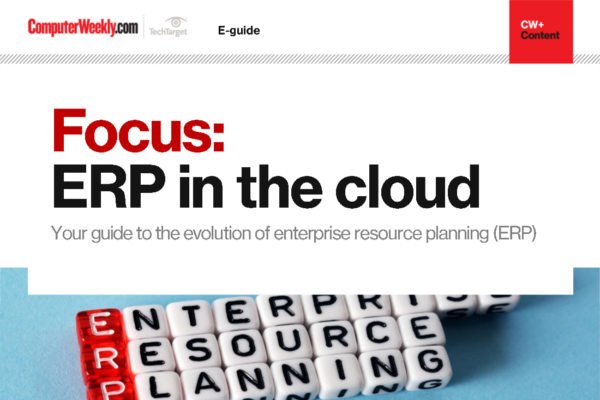 Are you keeping up with the ERP evolution?
Read about the new best practices for the ERP systems and how to tackle the growth of ERP integrations.
By submitting your personal information, you agree that TechTarget and its partners may contact you regarding relevant content, products and special offers.
You also agree that your personal information may be transferred and processed in the United States, and that you have read and agree to the Terms of Use and the Privacy Policy.

Three PeopleSoft products made their debut yesterday, including one for real-time financial data analysis and another for project data tracking.



PeopleSoft Global Consolidations aggregates financial data from various accounting systems and locations, offering a standardised view of financial operations.

Also released were two new products in PeopleSoft's Enterprise Service Automation (ESA) portfolio: Project Portfolio Management and ESA Warehouse.

Project Portfolio Management is a financial tool that enables companies to track and analyse project costs, evaluating the financial impact of projects against each other and against set targets such as risk and return-on-investment goals.

ESA Warehouse, aimed specifically at service organisations, handles creating a data warehouse, gathering data from a number of systems including financial and CRM (customer relationship management) software.

Two products in PeopleSoft's Supplier Relationship Management suite - PeopleSoft's Catalog Management and its new Supplier Rating System - will be out later this month. Both are intended to Web-enable supply chain processes, allowing vendors to oversee catalogue content and track supplier performance more easily.

PeopleSoft already had a catalogue management product out, a repackaging of the assets it acquired by buying pieces of Cohera in July 2001. That software was sold as the PeopleSoft Cohera Catalog Management System.

The latest version, with Cohera dropped from the name, is a rewritten version of the software based on PeopleSoft's technology, said Bob Shecterle, PeopleSoft's vice-president of supplier relationship management strategy.

The revamp will increase the product's integration with other PeopleSoft software and its compliance with standards such as XML (Extensible Markup Language) and EDI (Electronic Data Interchange), Shecterle said. Several features have also been added, including support for hierarchical catalogue views, enabling employees in different roles to view information in different ways based on their varying needs.

PeopleSoft officials declined to disclose pricing for any of the products. The company's "value-based pricing" model adjusts a product's cost to each customer based on a number of factors, such as the customer's size, industry and annual revenue.
Read more on Business applications