Are you parenting by stealth?
Today's generation of working fathers are missing out on time with their children because they believe that bosses discriminate...

Download this free guide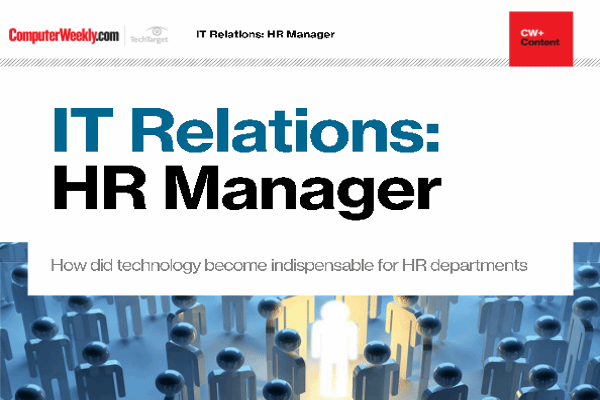 How did technology become indispensable for HR departments
HR and IT departments have begun to work closely together over the last few years. While HR historically has often received limited attention, companies now understand the key role the department plays in the business.
By submitting your personal information, you agree that TechTarget and its partners may contact you regarding relevant content, products and special offers.
You also agree that your personal information may be transferred and processed in the United States, and that you have read and agree to the Terms of Use and the Privacy Policy.

Today's generation of working fathers are missing out on time with their children because they believe that bosses discriminate against men with childcare responsibilities, according to Dad's Army - a recent report from The Work Foundation, writes Ross Bentley.



The report, which draws on research by the Equal Opportunities Commission, sets out the case for father-friendly workplaces and explains why fathers are the missing link in the gender equality story.

Dad's Army says that workplace culture is still being defined by a generation of "dinosaur dads" - the previous generation of corporate men who were supported by stay-at-home wives. They have woken up to the fact that they now employ mothers, but few have paid attention to the fact that this means they now employ a different kind of father.

"A new and important divide in the workplace is the one between fathers in their 50s and those in, say, their 30s. Most of the former group have wives who stayed at home to raise their kids, at least in the pre-school years. Most of the latter group have wives or partners who work," said the report.

Today, 59% of mothers with pre-school children who are either married or co-habiting are also holding down a job. This has forced changes on the domestic front, with evidence that more men are taking on some domestic tasks and care of the children. But how these new responsibilities affect working fathers has not yet registered on the corporate radar.

As a result, working fathers are nervous about taking paternity leave, or asking for time off or flexible working to help them manage their childcare responsibilities. They often prefer to parent by stealth, using off-site client meetings to cover up for the time they spend looking after their children, rather than risk appearing uncommitted or less masculine in front of their colleagues.

Most companies point to the paternity leave they offer as evidence of father-friendliness. However, according to the report, only 65% of companies offer paternity leave and it is often not taken up by men due to the fear of discrimination for wanting time off for childcare reasons.
Read more on IT jobs and recruitment