Homestore suit accuses AOL Time Warner of misdeeds
AOL Time Warner (AOLTW) was partly responsible for the financial demise of US real-estate Web site operator Homestore.com, by...

Download this free guide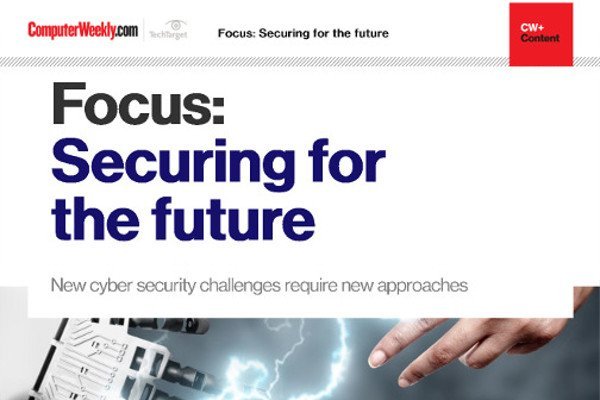 New technologies: a source of threat as well as a solution
Learn about fighting the ever evolving ransomware, IoT botnet malware and data manipulation attacks.
By submitting your personal information, you agree that TechTarget and its partners may contact you regarding relevant content, products and special offers.
You also agree that your personal information may be transferred and processed in the United States, and that you have read and agree to the Terms of Use and the Privacy Policy.

AOL Time Warner (AOLTW) was partly responsible for the financial demise of US real-estate Web site operator Homestore.com, by engaging in deals that allowed Homestore to boost revenue artificially, a complaint against the media giant claims.



The amended complaint, filed last week, adds AOLTW and 15 other Internet-based firms as defendants in a securities class action suit lodged against Homestore after it restated $19m (£12m) in financial results for 2000 and 2001, leading to what the group said were massive investor losses.

The lead plaintiff in the case is pension fund operator The California State Teacher's Retirement System.

"The Homestore financial fraud was based on a simple concept: since the company was not able to meet the expectations of Wall Street through the production of legitimate revenues, Homestore resorted to 'buying revenues' which were false and contrary to accounting and reporting rules," the complaint stated.

The defendants are being accused of a practice known as "round-tripping" in which companies do swaps to funnel money back to themselves, artificially inflating revenues.

The addition of AOLTW to the suit comes as yet another blow to the media conglomerate, which is already facing dual government probes into its accounting practices.

Both the US Securities and Exchange Commission (SEC) and the Department of Justice (DOJ) are investigating AOLTW under accusations that the company's AOL Internet unit falsely accounted for a number of advertising deals, allowing it to double-book some revenue.

An internal investigation launched by the company has already turned up three such transactions, leading AOLTW to announce that it is restating nearly two years of financial results.

In related news, it was announced yesterday that a securities fraud class action suit has been filed against Credit Suisse First Boston for releasing favourable research reports on AOL that were "false or misleading".

The suit alleges that the reports "did not reflect Credit Suisse's true opinion of AOL and did not disclose conflicts of interest of Credit Suisse."
Read more on IT risk management