Lotus Domino 6 to gain WebSphere muscle
IBM is to bundle its WebSphere application server software with forthcoming versions of Lotus Domino 6, which will be formally...

Download this free guide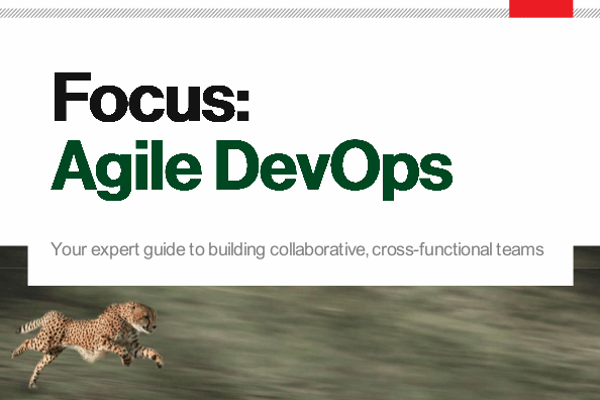 How can your business benefit from DevOps?
Let's take a look at six of the development practices that Disciplined Agile Delivery recommends for disciplined DevOps teams.
By submitting your personal information, you agree that TechTarget and its partners may contact you regarding relevant content, products and special offers.
You also agree that your personal information may be transferred and processed in the United States, and that you have read and agree to the Terms of Use and the Privacy Policy.

IBM is to bundle its WebSphere application server software with forthcoming versions of Lotus Domino 6, which will be formally introduced next week.



The move is designed to open the Domino platform to the world of Web services and J2EE, and to expose the Domino platform to WebSphere application developers.

"We are trying to guide our installed base towards the richer set of Web services and J2EE-based applications, as well as continue to open up Domino to people who are writing J2EE-based apps today," said Ken Bisconti, vice-president of messaging solutions at IBM Lotus Software.

The revelation of planned J2EE 1.3 support in January at the Lotusphere user conference generated a wave of outrage among customers and developers who were concerned about IBM's commitment to Domino's future.

"There were some questions from partners earlier this year, there was concern about would we be introducing any roadblocks or new hurdles or new requirements," Bisconti admitted.

Delivering a free bundle of WebSphere "gives an aggressive incentive to our customers to get them on that path to Web services and J2EE-based applications", he said.

Domino 6 customers will not receive the WebSphere application server in its entirety, but rather will get a licence entitlement to WebSphere and a URL where they can register to get the code.

To achieve integration with WebSphere, IBM made some modifications to the Domino Java API, conducted testing with WebSphere, and built points of integration for single sign-on support.

WebSphere will also provide both the J2EE runtime as well as JSP runtime, allowing developers to use the JSP tag library to call services from Domino.

Furthermore, IBM said it is building a plug-in for Domino to its Eclipse development toolset to give Eclipse developers native access to the Domino JSP library.

"That is how you would effectively code any of these apps that use domino combined with WebSphere," Bisconti said.

The bundle will allow Domino developers to ease gracefully into Web services. As IBM Lotus has alluded to in the past, the entire Lotus product portfolio is on track to be native participants in J2EE development and runtime environments, he added.

"Our strategy of contextual collaboration is to componentize our entire portfolio so developers or ISVs could just call on individual services from our portfolio through Web services interfaces. This is the first milestone in Domino's evolution to that realm," Bisconti said.
Read more on Web software