IBM buys Holosofx to boost WebSphere
IBM has acquired software maker Holosofx, and plans to integrate the company's technology into its own WebSphere Business...

Download this free guide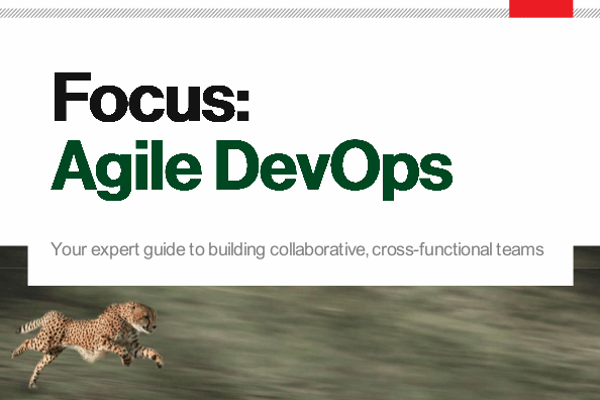 How can your business benefit from DevOps?
Let's take a look at six of the development practices that Disciplined Agile Delivery recommends for disciplined DevOps teams.
By submitting your personal information, you agree that TechTarget and its partners may contact you regarding relevant content, products and special offers.
You also agree that your personal information may be transferred and processed in the United States, and that you have read and agree to the Terms of Use and the Privacy Policy.

IBM has acquired software maker Holosofx, and plans to integrate the company's technology into its own WebSphere Business Integration software.



Financial terms of the deal, announced yesterday (12 September), were not disclosed.

IBM and Holosofx have been close partners for the past few years. IBM already resells several Holosofx products that complement IBM software, including Holosofx's BPM (business process management) Workbench, BPM Server and BPM Monitor.

IBM will incorporate Holosofx's BPM modelling and monitoring tools into its WebSphere Business Integration software to offer end users additional features for designing, deploying and supervising corporate processes, IBM said.

"We see enormous opportunities in the integration markets," Paraic Sweeney, IBM's vice-president of WebSphere business integration marketing, said. "Recent reports of CIO spending intent and priorities show integration of applications and business processes is the number one item on their lists."

Holosofx is IBM's third acquisition in the last nine months for its integration software portfolio. In January it completed a $129m (£83m) acquisition of CrossWorlds Software and in June bought Norwegian directory integration software firm MetaMerge.

Holosofx employs about 60 people worldwide, with most of its development work done at a facility in Cairo, Egypt. That team will remain in Cairo as part of IBM Egypt, and IBM will continue Holosofx's California operations, IBM officials said.

"Nothing changes. Our integration is seamless with IBM's current technology," said Holosofx chief executive and founder Hassan Khorshid, who plans to remain with IBM as part of its WebSphere business integration development team.

"The major benefit for our customers is going to be at the point where they feel much better about the stability of the company. Our size was an issue," Khorshid said. Becoming part of IBM will also give Holosofx the resources to expand its technology's sales and support globally, he said.
Read more on Web software