EMC adds disk array to speed mid-range storage
EMC is launching a higher-performance version of its Clariion network-attached storage system as part of a continuing effort to...

Download this free guide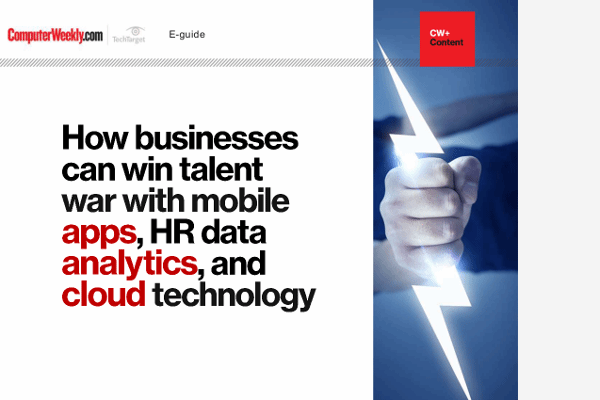 How businesses can win talent war with mobile apps, HR data analytics and cloud technology
Latest articles on HR best practices: mobile apps disrupting the annual staff appraisals; reasons for and against open-source software; and Rolls-Royce case study.
By submitting your personal information, you agree that TechTarget and its partners may contact you regarding relevant content, products and special offers.
You also agree that your personal information may be transferred and processed in the United States, and that you have read and agree to the Terms of Use and the Privacy Policy.

EMC is launching a higher-performance version of its Clariion network-attached storage system as part of a continuing effort to address the mid-range portion of the storage market.



Analysts said the new Clariion CX600 disk array should help EMC in the upper levels of the mid-market sector, where its high-end Symmetrix devices find few takers.

The CX600 has a smaller storage capacity than EMC's existing Clariion FC4700 model, but it offers three times the input-output processing power and four times the data cache.

A single CX600 cabinet holds 165 drives, but its four-chip processing unit can support a total of 240 with the extra drives placed in a separate cabinet, EMC said last week.

Users can mix drives with capacities of 36GB and 73GB for a maximum storage capacity of 17.5TB. In comparison, the FC4700 uses 181GB drives and has a capacity of 21.7TB.

Analysts said the common management software for the Symmetrix and Clariion product lines is important technology, especially for larger companies that have installed both types of devices.

"You're starting to see continuity across EMC, and you're really seeing EMC become more mature," said Joyce Becknell, an analyst at The Sageza Group. "For a long while, they were only in the high end, and now they're much more sensitive to the customer, partly because of competition."

Mid-sized businesses that need systems with up to 60 drives represent the fastest-growing segment of the storage market, she added.

Steve Duplessie, an analyst at Enterprise Storage Group, said the CX600 faces its greatest competition from midrange arrays made by Hewlett-Packard and Sun.

"It's a hot and heavy space, and based on the specifications on paper, EMC should come out on top," Duplessie said.

EMC is aiming the CX600 most directly at HP's Enterprise Virtual Array device, which scales from 2TB to 17TB with 2Gbits/sec. throughput - a performance level that tops the CX600's 1.3G bits/sec. rate.

But Pete Korce, a storage business manager at HP, said it has a big jump on EMC in the midrange market. "We have five to seven times the market share they have," he said.