Users criticise Active Directory's inflexibility
Disgruntled Microsoft Active Directory users have voiced concerns about the management support costs of the network operating...

Download this free guide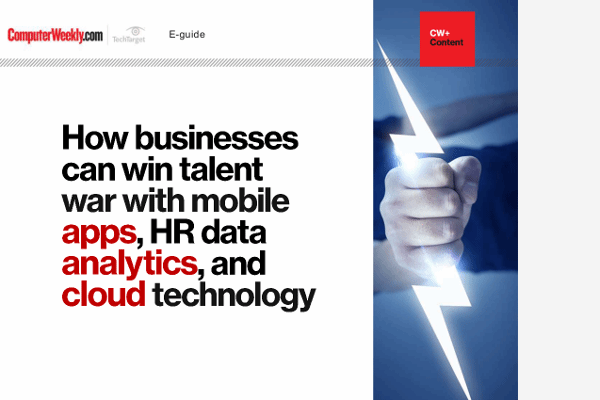 How businesses can win talent war with mobile apps, HR data analytics and cloud technology
Latest articles on HR best practices: mobile apps disrupting the annual staff appraisals; reasons for and against open-source software; and Rolls-Royce case study.
By submitting your personal information, you agree that TechTarget and its partners may contact you regarding relevant content, products and special offers.
You also agree that your personal information may be transferred and processed in the United States, and that you have read and agree to the Terms of Use and the Privacy Policy.

Disgruntled Microsoft Active Directory users have voiced concerns about the management support costs of the network operating system.



The users' reaction follows Microsoft's recent admission that Active Directory, the network operating system bundled with Windows 2000, is cumbersome to use, particularly for very large, multi-site organisations.

Stuart Kwan, Microsoft group programme manager for Active Directory, admitted at a US conference last month that "users have said Active Directory could be a lot easier to deploy", and "on a big network it takes 24 hours to replicate the domain controller".

The network administrator of a local education authority cited several flaws in Active Directory that emerged after a Windows 2000 implementation. She said, "There is no built-in import of users that will create home directories and rights.

"We have some schools with thousands of students. At the beginning of each year we do an import of data and we had to buy a third-party product that would import home directories. We were previously a Novell user and could do this," the administrator said.

Ben Channell, of IT support services at the Foreign & Commonwealth Office, said, "The amount of data to be transferred with Active Directory is over 250Mbytes. A post [network database change] may delete a user but it may not make it to the central server.

"With Active Directory, a post may not receive a full copy. Fragmentation may happen; there is no re-indexing; and updates may not synchronise, causing trust to fail and problems with log-in e-mail names," Channell added.

Phil Roberts, of Owen & Palmer, an IT services firm based in Bangor, north Wales, said his company planned to charge more for providing management services to users running Windows 2000. Roberts explained that this was because of the amount of time it takes for a third party to solve problems when things go wrong with Active Directory.

Have you had any problems with Windows 2000 server? Tell us in an e-mail >>
CW360.com reserves the right to edit and publish answers on the Web site. Please state if your answer is not for publication.
Read more on Operating systems software