Hitachi releases water-cooled notebook PC
Hitachi has created a water-cooled notebook PC, a 1.8GHz mobile Pentium 4-based machine that uses a patented Hitachi system to...

Download this free guide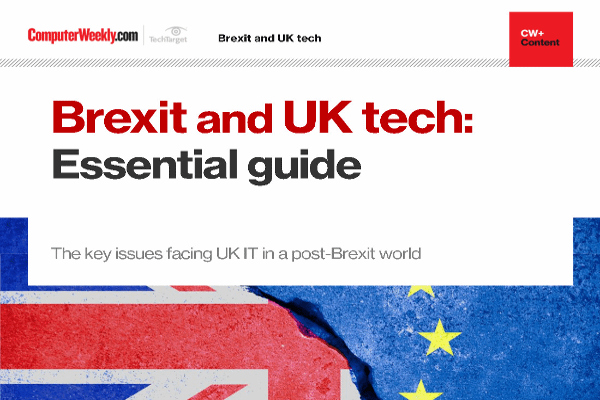 Brexit and UK tech: Essential guide
Find your way in the post-Brexit world and establish priorities in the face of uncertainty
By submitting your personal information, you agree that TechTarget and its partners may contact you regarding relevant content, products and special offers.
You also agree that your personal information may be transferred and processed in the United States, and that you have read and agree to the Terms of Use and the Privacy Policy.

Hitachi has created a water-cooled notebook PC, a 1.8GHz mobile Pentium 4-based machine that uses a patented Hitachi system to aid heat dissipation.



Most notebooks are cooled by air fans and, as processors have grown more powerful and begun to generate more heat, these fans have become more numerous, larger, faster and, of course, noisier.

The Flora 270W Silent Model uses a water-based solution tank instead of a fan or fans for cooling down the processor. Hitachi announced a working prototype using this technology in February.

"The efficiency of a water-cooling system and the air-cooling system are about the same, but the biggest difference is the noise the latter creates," said Masayuki Akabane, a Hitachi spokesman.

The water-based solution runs through a flexible tube that is placed over the chips and absorbs heat. The heated water solution is then sent to the display part of the notebook to be stored in a tank where it cools down.

The solution can last for more than five years, the flexible tube can circulate the solution more than 20,000 times and the pump works for more than 44,000 hours, Hitachi claimed.

Plastic panels separate these water-cooling elements from high-voltage areas, in case of a solution leak from the cooling system. The product is guaranteed for three years.

The 270W is slightly thicker than existing air-cooled Flora models to show the tank at the back of the liquid crystal display panel and hence differentiate the water-cooled machine, Akabane said. The tank also be hidden.

The products are equipped with a 1.8GHz mobile Intel 4 processor, 128Mbytes of RAM, a 20Gbyte hard disk drive and a 37.5cm colour thin film transistor LCD, and are priced at ¥341,000 (£1,870). The products can be customised to connect via Ethernet, a modem or an IEEE802.11b interface.

Hitachi started taking custom orders from corporate customers at its online shopping site yesterday. The products are expected to ship on 30 September in Japan. The company can provide the product for corporate users outside Japan on demand, he said.

The company is still looking at market trends before deciding when it will launch the product on the consumer market.

Several high-end product makers are in talks with Hitachi for possible adoption of the water-cooling technology in servers and PDPs (plasma display panels).