MSN software gets a price tag
The next version of Microsoft's MSN Internet access software is due for release by the end of the year. For some users it will...

Download this free guide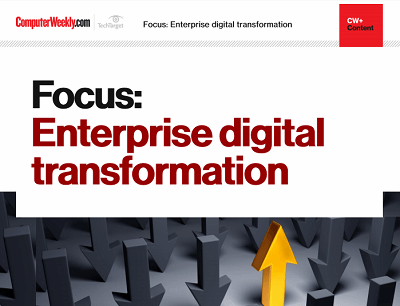 Are you digital to the transformation?
Digital transformation - the buzzword that we can't get away from. Enterprises need to accelerate their digital transformation journeys to avoid being left behind in an increasingly digital world. It's not an easy feat, but one that can be costly to get wrong. Join us as Computer Weekly takes a look at how businesses can stay on track through collaboration, innovation, and listening to user needs.

The next version of Microsoft's MSN Internet access software is due for release by the end of the year. For some users it will sport a significant new feature - a price tag.



The company is preparing to release MSN 8.0, its password-protected Internet software that allows users to access MSN e-mail accounts, news and entertainment content and browse the Web. Along with its Internet access service, the software competes against that of America Online.

MSN 8.0 will be available for free to customers of Microsoft's MSN Internet Service, which is available for dial-up and broadband connections. However, customers wanting to use the software with Internet access from another service provider will have to pay a fee.

Microsoft said MSN 8.0 it will be sold on a subscription basis. It is scheduled for release late 2002. MSN 7.0 is available for free from Microsoft's Web site at explorer.msn.com/home.htm

MSN 8.0 will include new parental control features that allow users to block access to certain Web sites. Parents will also be able to control the e-mail addresses their children use to send and receive messages.

Additionally, parents will be able to receive a weekly status report that details which Web sites their children visit and how long they spend at each site.

MSN 8.0 will also feature a customisable desktop, and a new feature called a "dashboard" where users can display instant messenger buddy lists, news, weather, stock quotes and digital photos.

Another new feature is what Microsoft calls "natural language". By typing a word or phrase into the address panel in the MSN Web browser, users will receive a list of online destinations that relate to the phrase.

An entry of "San Francisco", for example, might bring up links to maps or guides of the city. Typing an e-mail address into the address panel will open a window in the MSN e-mail client where users can compose a message.

The e-mail client in the software will also be improved to mirror Microsoft Outlook, the company's desktop software for managing e-mail.
Read more on Operating systems software