Ministers forced into snooper's charter climbdown
Home secretary David Blunkett has postponed plans to extend the surveillance rights of e-mail and telephone records because of...

Download this free guide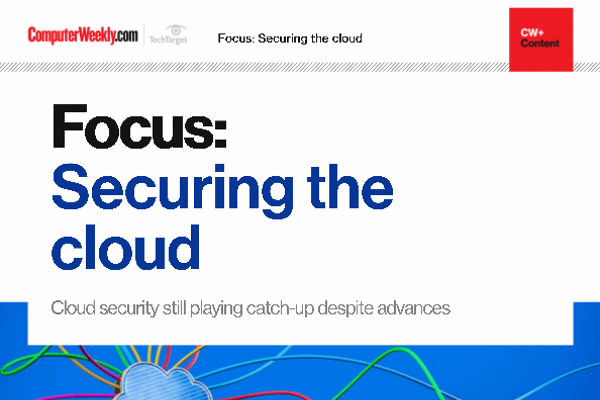 94.4% of cloud apps are not secure enough for enterprises
Access this e-guide with 6 key articles on cloud security and learn how to protect your organisation and its data on the cloud.

Home secretary David Blunkett has postponed plans to extend the surveillance rights of e-mail and telephone records because of growing concern at Westminster about the invasion of privacy



His officials claim the last-minute decision not to allow MPs to vote on the controversial proposals today was caused by "timetabling difficulties".

However, they admit privately that new safeguards are being added to the Regulation of Investigatory Powers Act (RIP) in reaction to criticisms of the plans which have been branded a "snooper's charter".

The Government wants to extend the surveillance powers now only possessed by the police and tax authorities to seven new groups of Government bodies.

A committee of MPs had been due to vote on the controversial proposals today, but yesterday the Government delayed the debate until the next parliamentary session.

The move came after Conservative and Liberal Democrat peers threatened to use their voting strength to block the plans in the House of Lords. Labour backbench MPs also expressed alarm at the plan - which would allow local councils and other organisations to check private telephone records.

That claim was denied by Home Office minister Bob Ainsworth, who said many of the agencies that could get the powers could already ask for the same information on a voluntary basis. He said: "It is in no way a snooper's charter."

Ainsworth said the measures were intended to "provide safeguards and guidance as to when people can get information and when they can't".

Lord Strathclyde, who made clear that there would be no easy ride for the measure in the House of Lords, welcomed the delay. "This will give the Government time to rethink and hopefully withdraw the most illiberal and intrusive of measures," he said.

Liberal Democrat Lords Leader Tom McNally echoed Strathclyde. He said the plans would not get through the House of Lords in their existing form.

John Wadham, director of civil rights campaigners Liberty, challenged the Government's justification for the changes to the RIP Act.

He questioned whether it was necessary to extend electronic surveillance powers to organisations such as district councils, the Post Office or the Food Standards Agency.

"Of course, the vast majority of officials will seek to use these powers honestly and proportionately," he said.

Mr Blunkett is considering introducing amendments to ensure that only chief executives of local councils, regulatory bodies and Government agencies would be allowed to apply for access to confidential to prevent minor officials and civil servants from gaining access to private information.

Organisations would only be given access to information directly relevant to their jurisdiction.

Meanwhile, it has been revealed that the police are to seek public interest immunity certificates to prevent the revelation of the electronic surveillance methods in court cases.

If necessary, prosecutions are to be dropped to maintain secrecy, a draft police manual reveals.
Read more on IT risk management