IDF: Itanium II promises performance hike
Intel is claiming its second generation 64-bit processor, Itanium II, will offer a massive performance boost compared with the...
This Article Covers
RELATED TOPICS

Download this free guide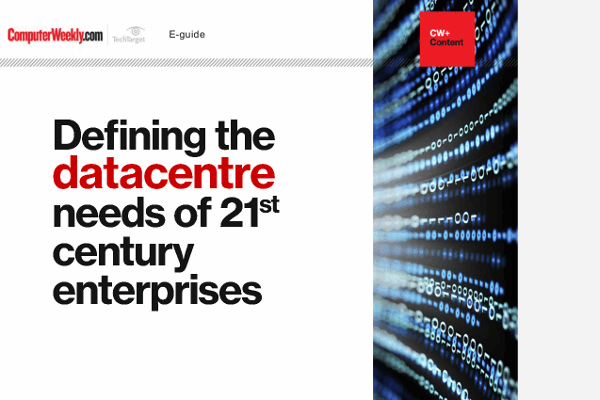 Defining the datacentre needs of 21st century enterprises
A collection of our most popular articles on datacentre management, including: Cloud vs. Colocation: Why both make sense for the enterprise right now; AWS at 10: How the cloud giant shook up enterprise IT and Life on the edge: The benefits of using micro datacenters
By submitting your personal information, you agree that TechTarget and its partners may contact you regarding relevant content, products and special offers.
You also agree that your personal information may be transferred and processed in the United States, and that you have read and agree to the Terms of Use and the Privacy Policy.

Intel is claiming its second generation 64-bit processor, Itanium II, will offer a massive performance boost compared with the existing Itanium chip.



During the Intel Developer Forum in Munich, Germany, the chip giant unveiled results from a series of internal performance benchmarks on the new processor, which is out this summer.

Intel's tests were intended to measure performance running large databases, ERP (enterprise resource planning) systems and high-performance technical and scientific applications such as those used to design aircraft or model weather patterns. Other tests measured online transaction processing and system memory bandwidth.

In a test designed to measure online transaction performance, Intel claimed Oracle and Microsoft databases running on a four-way Itanium 2 server processed transactions 70% faster than a comparable Itanium-based system.

In another test, Intel said a single-processor Itanium 2-based system delivered 3.7Gbps (bits per second) on the Stream benchmark, which it said is more than 2.5 times that of a comparable Itanium-based system.

For technical applications it ran the Linpack 10K benchmark, also on a four-way system, and said it achieved performance of more than 13 gigaflops, or 13 billion floating-point instructions per second. It claimed that figure almost doubled the performance of a comparable UltraSPARC III system from Sun.

In each case Intel said software was rewritten to take advantage of architectural enhancements in Itanium 2. Applications written for the first Itanium but not recompiled for the newer chip would still produce 80% to 90% of the performance gains, according to Jason Waxman, Intel marketing manager for enterprise platforms. Systems tested were prototypes built by Intel with 1GHz Itanium 2 chips, which is the clock speed at which the chip will be introduced. The fasting existing Itanium chip available runs at 800MHz.

Intel expects to follow Itanium 2 next year with two new chips, code named Madison and Deerfield, which will be manufactured using a more advanced, 0.13-micron manufacturing process. Further on the horizon comes a chip code named Montecino, which is due in about 2004.