Net portal for air freight to launch
Unisys and three major airlines are working together to launch the Unisys Cargo Portal Services, an Internet portal that will...

Download this free guide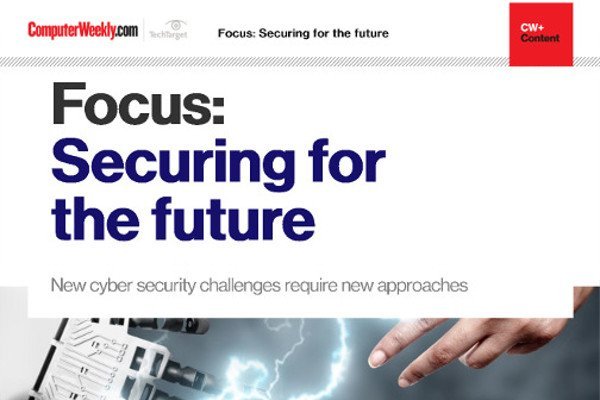 New technologies: a source of threat as well as a solution
Learn about fighting the ever evolving ransomware, IoT botnet malware and data manipulation attacks.
By submitting your personal information, you agree that TechTarget and its partners may contact you regarding relevant content, products and special offers.
You also agree that your personal information may be transferred and processed in the United States, and that you have read and agree to the Terms of Use and the Privacy Policy.

Unisys and three major airlines are working together to launch the Unisys Cargo Portal Services, an Internet portal that will make it easier for freight forwarders to do business with the air carriers.



The airlines working with Unisys are United Airlines's Cargo Division, Northwest Airlines Cargo and Air Canada Cargo.

The portal, scheduled to be launched by the end of this year, will offer freight forwarders an easier and more accurate way to book, track and trace their shipments and to communicate with the air cargo carriers.

Freight forwarders are third-party companies that do the paperwork and arrange the transportation of merchandise for other companies. The portal offers value to the forwarders by bringing the schedules and transportation assets of multiple carriers to one Web site, said Roger Gibson, vice-president at United Cargo.

The service will be free to freight forwarders. The airlines will pay a quarterly subscription fee to Unisys for a set number of transactions. The companies declined to provide details on the fee.

The cargo portal system will be based on Unisys' browser-based shipment booking services and the Cargo 2000 In-transit Service Manager, which is used by many international carriers to measure, manage and control cargo movement, said Christopher Shawdon, vice-president of Logistics Solutions, for Unisys Global Transportation.

The new portal is more efficient and will allow a freight forwarder to save time and money by making bookings electronically over the Internet, he said. Unisys' Cargo Portal Services integrates with carriers' core systems ensuring that the data is secure and accurate, Shawdon said.

Currently, business between carriers and forwarders is done through multiple telephone calls, allowing the parties to review transportation options and then book services based on price, service and availability, Shawdon said.

The three airlines approached Unisys about 18 months ago to discuss the possibility of creating the new portal, said Mark Haeussler, director of strategic planning and business development for United Cargo.

"We looked at various providers, but went with Unisys because they already have a lot of existing technology in place committed to our business," said Haeussler, who added the airlines hoped other carriers would sign on to the portal service.