Gartner Symposium: Surviving the trough of disillusion
Gartner, the leading analysts' organisation, this week aims to provide a survival guide to help IT directors plot their course...

Download this free guide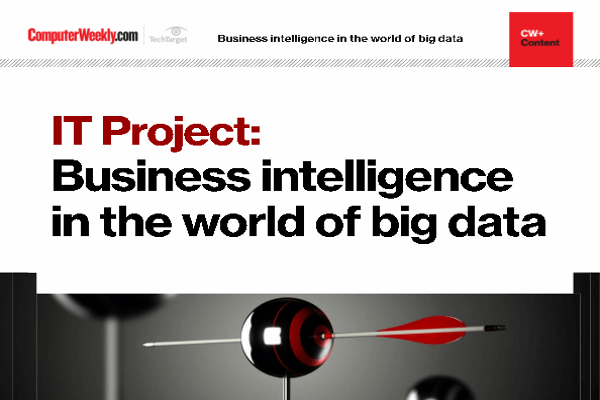 "Business intelligence is very much a priority for corporate IT"
Find out why business intelligence remains on top of 2016/2017 IT priorities and get access to some great case studies
By submitting your personal information, you agree that TechTarget and its partners may contact you regarding relevant content, products and special offers.
You also agree that your personal information may be transferred and processed in the United States, and that you have read and agree to the Terms of Use and the Privacy Policy.

Gartner, the leading analysts' organisation, this week aims to provide a survival guide to help IT directors plot their course through the economic downturn, which has put severe pressure on their budgets.



Steve Prentice, Gartner's director for research in Europe, told CW360.com the Spring Symposium in Florence this week will focus on how users can survive during the current "trough of disillusion".

He said users needed to be more rigorous in their IT spending to make the best use of their environment. "Spend only on projects that will have an immediate impact," said Prentice. Businesses need to apply the same criteria they use to measure business performance to IT expenditure, he added.

Recovery is some way off, said Prentice, who predicted that users would not see any sure signs of an upturn until the tail end of 2003.

He told CW360.com that businesses should use this year - the so-called "gap year" - to cut back on non-critical areas; get rid of non-core technology and finish incomplete projects. There were, he said, a lot of IT projects that had been started during the boom that were now, "left in the doldrums".

"Many organisations have had their confidence severely dented by the security implications following the 11 September bombings and the postponement of 3G [mobile Internet]. Nevertheless, he said, preparing for the recovery is as important as surviving the downturn.

Prentice still has faith that 3G will be rolled out with only slight delays to published timetables. The industry's enthusiasm over Web services, Prentice believed, would take three to five years of further development before it becomes mainstream.

For the long term he predicted the future would be in biotechnology. Prentice said that within 10 years, biotechnology would be the focal point for IT innovation, making heavy use of cutting edge technologies such as artificial intelligence.

Gartner predicts that some of these breakthroughs could see their way into more mainstream computing applications.