E-mail ethics could cost business
Almost one in three of the UK's online workforce send racist, sexist, pornographic and discriminatory e-mails at work.
This Article Covers
RELATED TOPICS

Download this free guide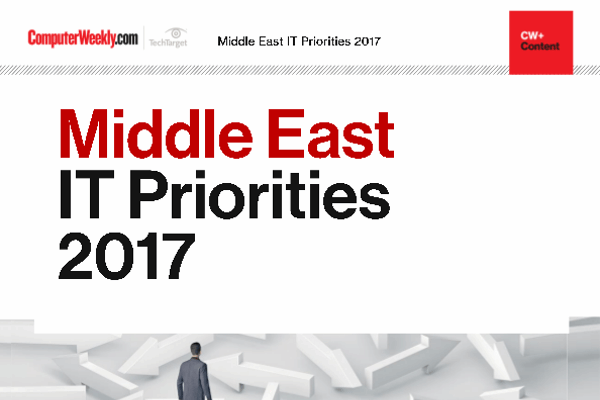 What are the IT priorities in Middle East?
Before any investment, how about taking a look at your peer's IT priorities for 2017? Download this report right now to find out in which areas IT decision makers are planning to invest in the nearest future!
By submitting your personal information, you agree that TechTarget and its partners may contact you regarding relevant content, products and special offers.
You also agree that your personal information may be transferred and processed in the United States, and that you have read and agree to the Terms of Use and the Privacy Policy.

Almost one in three of the UK's online workforce send racist, sexist, pornographic and discriminatory e-mails at work.



That is the finding of UK's first national e-mail ethics survey, carried out by market researcher NOP for SurfControl, the e-mail and Internet content management group.

The issue has substantial business implications according to Stephen Ollerenshaw, an IT lawyer at Wragge & Co. "E-mail can be a real and substantial liability for business," he warned. "It is a form of communication that seems to tempt people into making informal and unguarded statements that they would not write in hard copy."

"They can create a trail of potentially damaging statements that are admissible in court in the same manner as a letter or a memo. A recent settlement of a case involving a defamatory e-mail ran into nearly half a million pounds."

NOP asked how 100 white-collar workers from each of the UK's largest cities - London, Edinburgh, Cardiff, Birmingham, Manchester, Leeds, Liverpool & Newcastle - really use e-mail when left to their own devices.

The survey illustrates that while employees in London (36%) and Manchester (36%) are the worst offenders, the problem is endemic across the UK.

The survey also shows that e-mail is seen a potent weapon in the internal political battle. Some 38% of employees admitted using e-mail to create problems for colleagues as well as using e-mail to further their own careers.

This figure is further compounded by the discovery that a third of employees prefer to hide behind e-mail rather than deal with a sensitive situation face-to-face.

The survey results highlight the need for businesses to take care over managing employees' online productivity levels whilst taking steps to ensure that stress, illness or a high turnover in staff do not result from "e-moral" office tactics, SurfControl warned.

Commenting on the survey's findings, Steve Purdham, chief executive and founder of SurfControl said: "It is clear that there needs to be a real change in the e-mail culture within the UK - starting with businesses educating employees that e-mail is not a guise to get away with unacceptable behaviour nor a device for political purposes."
Read more on E-commerce technology