Broadband bill scheduled for House vote
After many delays, the Internet Freedom and Broadband Deployment Act, better known as the Tauzin-Dingell bill, is scheduled for a...

Download this free guide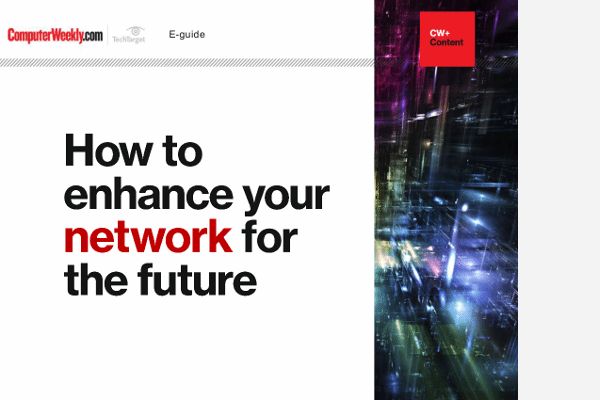 How to enhance your network for the future
Latest on networking developments and directions: NFV, self-optimising networks and IoT enabled smart cities
By submitting your email address, you agree to receive emails regarding relevant topic offers from TechTarget and its partners. You can withdraw your consent at any time. Contact TechTarget at 275 Grove Street, Newton, MA.
You also agree that your personal information may be transferred and processed in the United States, and that you have read and agree to the Terms of Use and the Privacy Policy.

After many delays, the Internet Freedom and Broadband Deployment Act, better known as the Tauzin-Dingell bill, is scheduled for a vote in the US House of Representatives today (27 February).



First introduced in early 2001, the bill is meant to make it easier for the large incumbent local phone companies such as Verizon Communications and BellSouth to deliver high-speed Internet services to consumers. The bill was introduced by Representative William "Billy" Tauzin, a Louisiana Republican, and Representative John Dingell, a Michigan Democrat. If passed, it would largely eliminate requirements for the incumbents to open their local phone networks to competitors before receiving permission from state and federal regulators to enter the long distance data market.

Long distance companies and competitive local exchange carriers like Covad Communications argue that the bill is a gift to the local phone monopolies and would kill off meaningful competition for local service. Incumbents argue that their real competition is from cable Internet services, which face fewer federal regulations and thus are able to deploy services less expensively.

"All the requirements would remain for us to have to receive permission for long-distance voice services," said Selim Bingol, a spokesman for SBC Communications. Election-year politics and the moribund national economy could help get the bill passed, he said. "I think there's momentum. It's all about economics. This is going to help remove some disincentives to investment in broadband. We hope the momentum will carry over into the Senate," he added.

The House remains closely divided on the issue, and some amendments may be considered when the House Rules Committee takes up the bill, Andy Davis, a spokesman for Democratic Senator Fritz Hollings and chairman of the Senate's Commerce, Science and Transportation Committee said. Hollings' committee will be the first committee to consider the bill in the US Senate if it passes in the House, but Hollings opposes the legislation.

Hollings sees the bill "as the exact opposite direction we should be taking," Davis said. Hollings proposed legislation in July of 2001 that would structurally separate the local phone monopolies' retail and wholesale divisions as well as raise the maximum fine for noncompliance with the Telecommunications Act of 1996 to $10m (£7m) from the current $1.2m (£0.8m). Hollings' bill is still under consideration by his committee.

Further information
House of Representatives Web site: www.house.gov
The Tauzin-Dingell bill, H.R. 1542:
http://energycommerce.house.gov/107/markups/05092001/CommitteePrint.pdf