Priceline.com reports $1.3 million Q4 loss
Online travel Web site Priceline.com has reported fourth quarter earnings which show it has reduced its losses dramatically...

Download this free guide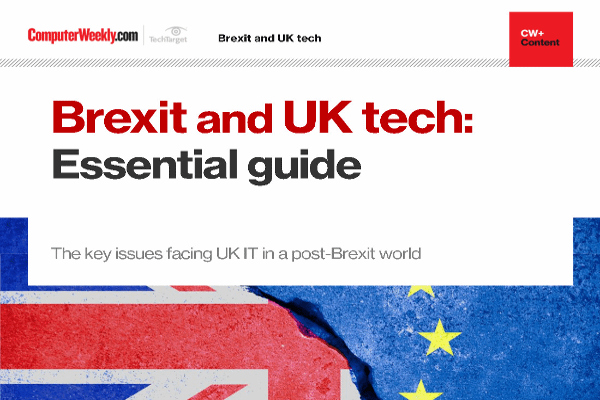 Brexit and UK tech: Essential guide
Find your way in the post-Brexit world and establish priorities in the face of uncertainty
By submitting your personal information, you agree that TechTarget and its partners may contact you regarding relevant content, products and special offers.
You also agree that your personal information may be transferred and processed in the United States, and that you have read and agree to the Terms of Use and the Privacy Policy.

Online travel Web site Priceline.com has reported fourth quarter earnings which show it has reduced its losses dramatically year-on-year.



Priceline reported a fourth-quarter 2001 net loss of $1.3m (£0.9m) on revenue of $235.3m (£165.5) compared with a fourth-quarter 2000 net loss of $105.1m (£73.9m) and revenue of $228.2m (£160.5m).

Priceline said its hotel bookings were up 115% in the last quarter of 2001 compared with the same period a year ago. Car rentals rose 38% while airline ticket sales rose about 3%.

"Priceline performed well in the fourth quarter, achieving year on year growth in revenue and pro forma earnings, despite continuing weaknesses in airline retail pricing and, consequently, in our airline ticket bind rate," said Jeffery Boyd, Priceline.com's president and chief executive officer.

The shrinking loss "is definitely a good sign, and clearly Priceline has management very focused on the bottom line," said Henry Harteveldt, an analyst at Forrester Research. "[However] they definitely are not out of the financial woods yet. It was the hotels that were the knight in shining armour for Priceline."

Like other online travel sites, Priceline has done relatively well among online businesses precisely because of the shaky economy. Online distribution is cheaper for both travellers and travel suppliers and online sites like Priceline and Hotwire provide an outlet for last minute, unsold seats and hotel rooms through what are called opaque fares. These allow travel providers to cut their losses by offering unsold tickets and rooms at deep discounts without identifying which airline or hotel, for example, is selling the ticket or room. This "protects" the published fares promoted by the airlines and hotels themselves.

Opaque fares are similar to own-brand merchandise in supermarkets that sells for much less than the same goods with a brand name attached. However, opaque fares are supposed to be ancillary sources of income and finding the right balance can be tricky "in an economy that is as stable as the San Andreas fault," Harteveldt said. Since many published fares are about as good as the opaque fares, it's harder to attract customers to the Priceline and Hotwire sites, he said.
E-Handbook

E-Handbook

E-Handbook