Lotusphere: New Notes and Domino by September
IBM subsidiary Lotus kicked off its annual user conference, Lotusphere, with an appearance by Ben Stein, currently star of the...
This Article Covers
RELATED TOPICS

Download this free guide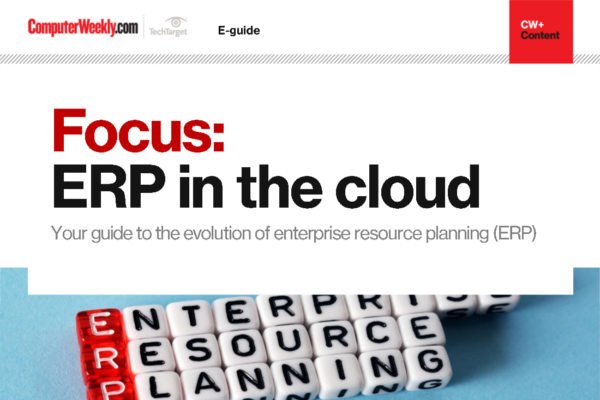 Are you keeping up with the ERP evolution?
Read about the new best practices for the ERP systems and how to tackle the growth of ERP integrations.
By submitting your personal information, you agree that TechTarget and its partners may contact you regarding relevant content, products and special offers.
You also agree that your personal information may be transferred and processed in the United States, and that you have read and agree to the Terms of Use and the Privacy Policy.

IBM subsidiary Lotus kicked off its annual user conference, Lotusphere, with an appearance by Ben Stein, currently star of the Comedy Central cable network game show Win Ben Stein's Money.



Ben Stein's money is exactly what customers do want, Lotus CEO Al Zollar joked in his hour-long keynote speech at the conference.

Stein extolled the virtues of Notes and Domino, especially for their ability to leverage knowledge management in enterprises.

Highlights of Zollar's talk included announcements that the next version of Notes and Domino - which have just officially been named Notes 6 and Domino 6 - will be released by the end of September and that Java 2 Enterprise Edition has been adopted as the standard for Web services development on Lotus products. In addition, a new services strategy will make IBM responsible for more integration support, while Lotus service professionals provide support for Lotus products only, and won't be considered a major revenue source for the software developer.

The delay in the release of Notes 6 and Domino 6 disappointed some users, like Raymond Huff, president of Trans Pacific Stores. He said he has been waiting for the latest version to be released since last year and would like to start deploying it now.

When asked in an interview after the keynote whether the current economic slump had delayed the release, Zollar said no. "That had nothing to do with our decision cycle," he said.

While there are some new features in Notes 6 and Domino 6, both of which are set to be released in beta version in 30 days, most of the work was "a shifted focus to quality engineering ... [to] clean up things from R5," Zollar said.

Lotus customers have expressed displeasure with problems in the previous upgrade, from version R4 to R5. Deployment is still only 60% on the client side and possibly as much as 80% on the server side, Zollar said.

New functions in Notes 6 and Domino 6 will include the ability to work, and not just view, multiple frames within the welcome page. Lotus engineers have also promised improved compression technology to speed the download of large attachments. Users will also be able to do selective replication, based on the addresses from which they want to receive e-mail.

Many of the improvements are on the back end, however, with improved network reporting capabilities and management tools as part of Lotus' push to provide clear return on users' investment.
Read more on Business applications