Rows erupt as PCG drops judicial review of IR35
The Professional Contractors Group (PCG) has dropped its plans to seek a judicial review of last month's appeal court ruling that...

Download this free guide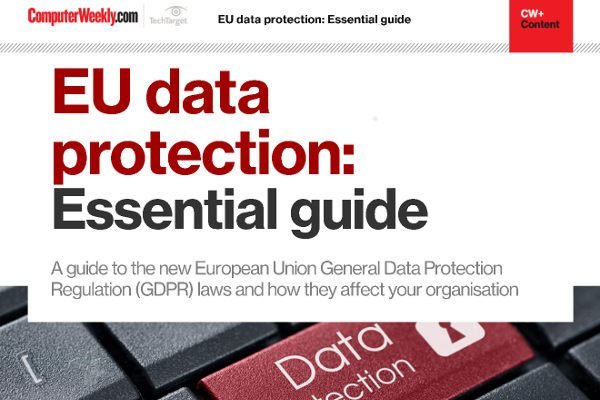 EU data protection: Essential guide
Access this guide to aid you in facing the challenges, opportunities and key actions need to consider in preparing your organisation for GDPR.
By submitting your personal information, you agree that TechTarget and its partners may contact you regarding relevant content, products and special offers.
You also agree that your personal information may be transferred and processed in the United States, and that you have read and agree to the Terms of Use and the Privacy Policy.

The Professional Contractors Group (PCG) has dropped its plans to seek a judicial review of last month's appeal court ruling that the government's controversial IR35 tax regulations were legal.



The PCG had until today (21 January) to notify the court that it would pursue the appeal. This option would have left open the prospect of taking the case to the European Courts.

Instead the group will pursue a series of test cases in a bid to establish legal precedents that will undermine or discredit the IR35 tax regime.

When three appeal court judges ruled before Christmas that IR35 was not contrary to European law, the PCG established a fighting fund as a launch pad for the next phase of the fight.

In a mailing to its 14,000 members the group said that the first £350,000 it raised would go towards establishing case law; and the second £350,000 would be used to fund further appeals and, if necessary, to pursue the case to Europe.

Suzie Hughes, spokesperson for the PCG told CW360: "We put it to our members and asked them to vote with their cheque books. We raised enough to go with the case law strategy and we are going to do that aggressively. We would not have been able to fund the appeal."

Some PCG members feel that this is a mistake. Andy White, one of the founders of the Professional Contractors Group in 1999, supported the twin track strategy.

He made plain his preference in an open letter in response to the PCG's call for funds to fight the case. White gave £1,000 towards the fund to fight test cases, and a further £10,000 towards funding a judicial review and possible legal action in Europe.

Interim IT director and PCG member Colin Beveridge said: "The PCG has seriously weakened its negotiating position by not pursuing all legal remedies. It may take years to clarify the case law and there is a real risk that, politically, IR35 becomes a non-issue."

One contractor, in a contribution to a heated debate on the PCG's online discussion forum, said abandoning the judicial review would allow the government to claim that the PCG had finally agreed that IR35 was not illegal, with disastrous consequences to the campaign.

Another PCG member told CW360: "I read the transcripts of the court proceedings and judges were struggling with the concepts. They might understand that they employ a gardener on a regular basis who is self employed, but they have not grasped that a company can also do that with an IT professional.

"If we've not got that message across it is wrong for the PCG not to try and exhaust all legal remedies."

PCG chairman Jane Akshar, however, insisted: "Case law offers the opportunity for us to trail-blaze and create new laws with relevance to the 21st century."

At worst, she said, the strategy would "dilute the impact of IR35 for most of our members, and at best, have our method of doing business exempted in its own right."
E-Handbook

E-Handbook

E-Zine
Read more on IT for small and medium-sized enterprises (SME)