BEA promises easier Web services development
BEA Systems is working to make the development and deployment of Web services easier with its forthcoming application development...

Download this free guide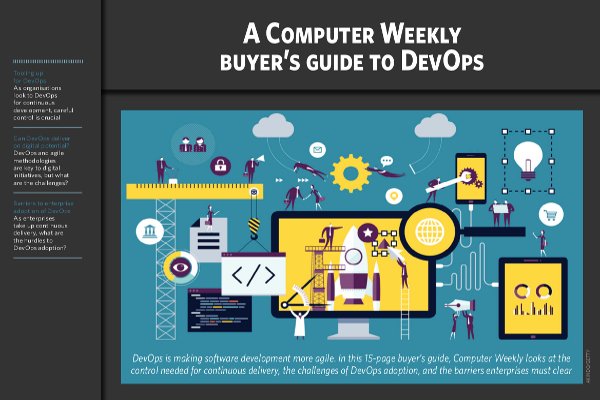 Tooling up for DevOps
Join us as we delve into how DevOps is making software development more agile as well as the control needed for continuous delivery, the challenges of DevOps adoption, and the barriers enterprises must clear.

BEA Systems is working to make the development and deployment of Web services easier with its forthcoming application development framework, code-named Cajun. The new tool is aimed at corporate developers who work in Microsoft and legacy environments.



Adam Bosworth, senior vice-president of engineering at BEA said: "While the Java 2 Enterprise Edition platform is very powerful, it can require a very sophisticated programmer to make full use of it. "The Cajun tool will be positioned so that an intelligent corporate developer can take advantage of it - whether their skills lie in Java, Visual Basic or Cobol, he said.

BEA's framework describes Web services and will also offer a model for deployment. There will be an automatic test harness, so users can test their Web services and the interactions between services.

Bosworth said BEA's push for server-side controls was gaining ground in the Java community. The BEA controls are the same as controls in PC-centric products, such as PowerBuilder and Visual Basic. "We show that there's a way to use these controls that makes the entire programming model much easier."

Mauricio Alvarez, director of technology at BEA, said a beta version of the Cajun framework is imminent. "We're starting to have some of our top users test drive and use our Cajun tool." He said it would start shipping during the first half of 2002.

BEA is not alone in making a push to simplify Web services development. Microsoft and Sun Microsystems have also recently made toolkit announcements.

Sun is offering an early access release of its Forte Developer 7 suite, which makes it easier to use C, C++, and Fortran applications with Sun Open Network Environment (ONE). And Microsoft has posted Visual Studio .net and the .net Framework to its MSDN Web site for downloading.

David Marshak, an analyst at Patricia Seybold Group, said users were looking for ways to make Web services creation and deployment easier before moving to a Web services architecture. "Companies don't want to embark on a three-to-four year project until they know the technology is solid."

Commenting on the new Microsoft tool Eric Rudder, senior vice-president of developer and platform evangelism at Microsoft, said: "You can make a Web service do anything you want today, but I think we can make it a lot easier."
Read more on Web software