Utility group cancels two multimillion-pound deals
The IT director of a leading UK utility firm has spoken about the cancellation of major IT projects with two top consultancies...
This Article Covers
RELATED TOPICS

Download this free guide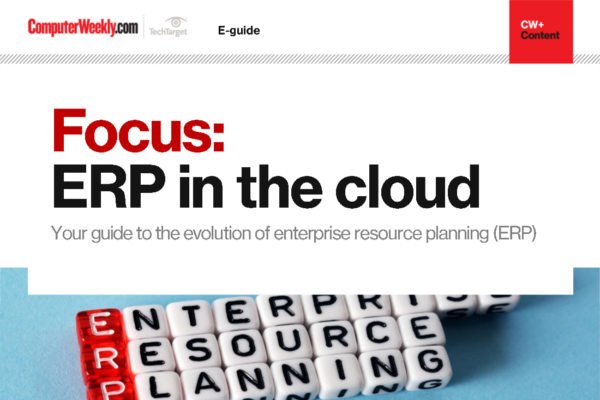 Are you keeping up with the ERP evolution?
Read about the new best practices for the ERP systems and how to tackle the growth of ERP integrations.

By submitting your personal information, you agree that TechTarget and its partners may contact you regarding relevant content, products and special offers.

You also agree that your personal information may be transferred and processed in the United States, and that you have read and agree to the Terms of Use and the Privacy Policy.

The IT director of a leading UK utility firm has spoken about the cancellation of major IT projects with two top consultancies because of delays and spiralling costs.



Energis, the telecommunications and e-business provider, pulled the plug on two major software upgrades last year, worth tens of millions of pounds.

KPMG was due to extend a UK software system to Energis' German subsidiary, while Cap Gemini was upgrading an existing customer relationship management (CRM) package.

Speaking publicly for the first time about the cancellations, Energis chief information officer Ian Campbell condemned the consultancies' handling of the projects, ignoring demands from one that Energis should sign a gagging clause.

"I came into Energis to look at the European strategy but was horrified to find that we were about to spend tens of millions of pounds across Europe [on the KPMG recommendations]," said Campbell, CIO at Energis since last spring. "I had a gut feeling that it did not add up."

KPMG was due to roll out One World from enterprise supplier JD Edwards, which was already successfully used by Energis in the UK, to a German subsidiary and newly acquired German businesses.

KPMG, which had helped to implement the package in the UK, said this would cost about £10m, according to sources close to Energis. But following an internal review of IT operations Energis decided that a more basic implementation could be done for about half the price.

KPMG was unable to answer Energis' cost concerns and Campbell cancelled its rolling contract last summer. The consultancy tried to prevent Energis publicising the dispute. A letter from a KPMG partner dated last August included a call for Energis to treat the matter as commercially confidential for five years.

A KPMG spokesman said that the firm had quoted for the new business and quantified return on investment projections, including integrating recent acquisitions.

At about the same time Energis axed the Cap Gemini project to upgrade a CRM system in the UK. It was again worth tens of millions of pounds over a number of years and should have finished last February.

The system from Nortel Networks, Clarify, is used by hundreds of sales staff, and is central to winning customers in the telecoms and IT services market.

Cap Gemini was appointed to oversee the upgrade using a team that included Energis staff. But the project ran into serious delays and was axed last summer after Cap Gemini told Energis about its concerns, and despite its insistence that the problems had been resolved, Computer Weekly understands. The firm offered to finish the project "at zero cost", sources said.

The delayed upgrade hit Energis business - adversely affecting the quality of information sales staff were receiving and requiring millions of pounds in additional IT costs, sources claim.

Energis is working with Clarify and another IT consultancy to complete the upgrade this year. It continues to work with Cap Gemini on other projects.

Energis takes hard decisions

Scrapped Project One, Summer 2001

Energis scraps proposed contract with KPMG to extend UK software system to Germany



Energis CIO "horrified" at £10m price tag for deal
Scrapped Project Two, Last quarter, 2001

Energis pulls plug on late-running project with Cap Gemini to upgrade existing CRM package in the UK



Project was due to be completed by February, 2001.
Read more on Business applications